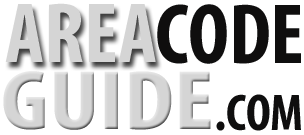 Area Code 951
Where Is Area Code 951?

Both Riverside and Temecula are located in Riverside County and are covered by the 951 area. Created as a split from the original 909 area code, the 951 area code was implemented in 2004. Prior to being covered by area code 951, Riverside and Temecula were covered by area code 714. However, area code 714 now mainly covers the northern portion of Orange County.
Located in Riverside County, the city of Riverside is home to over 300,000 people. Unlike many other Californian cities, it is located inland and away from the Pacific Ocean. It is named after the Santa Ana River, which it is located nearby and is one of the most populous cities in California. The Riverside, CA area code has a convenient position that is close to Los Angeles. As a result, Riverside residents are able to enjoy the benefits of living in a small town without having to give up going to the city on weekends.
Riverside's claim to fame is undoubtedly its citrus industry. In fact, it is known throughout America as the birthplace of California's citrus industry. Accordingly, it is easy to see that the 951 area code has a history of being an agricultural community. Riverside started in the citrus industry when a special species of oranges from Bahia, Brazil did not grow well in Florida. California jumped on the opportunity and was able to successfully grow Bahia Oranges.
The temperatures in Southern California were perfect for growing the citrus trees and soon boosted the economy in the Riverside area code. The economic impact was profound and comparable to California's gold rush.
Currently, Riverside is battling major air pollution. Because of its Mediterranean climate, rain is scarce in the 951 area code, which leaves little to wash away air pollution. In fact, area code 951 is one of the most polluted in the country. Efforts have been made by city officials to reduce air pollution but progress has been slow. Much of the city's pollution is brought in by winds from the ports of Los Angeles and Long Beach, making battling the pollution an almost futile effort.
Another kind of wind famously blew through Riverside, and had much more favorable consequences. The iconic film, Gone with the Wind was first shown in the Riverside Fox Theater at the end of the 1930s. As a result, the Riverside Fox Theater is now a tourist hot spot that attracts both travelers and celebrities. For instance, Sheryl Crow performed in the Fox Theater in 2010 to a full house. Other unusual landmarks in area code 951 include the World's Largest Dixie Cup. Over 68 feet tall, the Dixie Cup that is made out of concrete towers over the city. Obviously, a Dixie Cup factory used to be in the city but the manufacturing plant is now defunct.
Temecula is also located in Riverside County. However, the city of Riverside has three times as many people as Temecula. Nevertheless, the Temecula area code still has a place in the hearts of all Californians. Home to Temecula Valley, the Temecula, CA area code has a Mediterranean climate that is ideal for growing grapes. In fact, Temecula Valley is designated by the United States Department of the Treasury as an American Viticultural Area. This designation means that Temecula is recognized as having the ideal geographic features for growing grapes.
Temecula is located near Los Angeles, San Diego, and Orange County, which makes it a bedroom community for these major cities. Many people live in Temecula and commute to work in bigger cities. As a result, there are major demands being placed on Temecula to develop its land in order to accommodate more people. However, because of its designation as an American Viticultural Area, this portion of area code 951 is protected for now.
When looking at the Temecula landscape, many individuals find themselves in awe of its natural beauty. The rolling green hills are unspoiled and vineyards take up much of this portion of area code 951. Accordingly, Temecula's tourism industry is booming, as many people flock to this region to experience an escape from city life. Temecula caters to these tourists with tastings, cozy bed and breakfasts, and other recreational activities being readily available. The thirty plus vineyards in the 951 area code are more than equipped to gratify the requests of worn out tourists.
All California Area Codes By Number