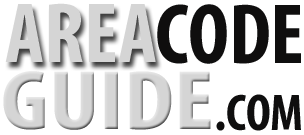 Area Code 760
Where Is Area Code 760?
Updated: January 24th 2021

Residents and tourists continually flock to southern California to experience the immaculate weather and gorgeous view. Area code 760 is a significant area code in California. The 760 area code was created in 1997 as an overlay to the 619 area code. In 2008, 760 was nearly exhausted and a split was implemented with area code 442. Californian residents were unhappy with the new 442 area code and made every effort to keep the 760 area code. However, the 442 area code remains in use and residents are required to dial ten digit phone numbers even for local calls. Google Voice has started to offer phone numbers with the 760 area code, which is undoubtedly appealing to residents who were in favor of keeping it.
The San Marcos area code is located in San Diego County. Throughout California, San Marcos is known as an educational hub. In fact, more than 17,000 students attend elementary or high school in this part of the 760 area code. Furthermore, Palomar College and CSU San Marcos have combined student populations of almost 40,000.  San Marcos only has approximately 84,000 residents, which means that more than half of its residents are enrolled in one of its educational institutions! Students in area code 760 enjoy many activities, including dining on Old California Restaurant Row. Many residents from the neighboring cities of Escondido and Carlsbad also flock to San Marcos for its discount shopping stores such as Nordstrom Rack, Ulta, and Best Buy.
Also in the 760 area code, Oceanside is one of the largest cities in California with more than 180,000 residents. Marine Corps Base Camp Pendleton is right next door to Oceanside and is also the most active armed forces base in the country.
Oceanside attracts many tourists annually. The Oceanside area code beaches are some of the most beautiful in the country. The aqua colored water and white sandy beaches make Oceanside the perfect weekend getaway for marines and residents in San Diego County.
The vacation city of Carlsbad's close proximity to the Pacific Ocean is enjoyed by many tourists and residents. Carlsbad maintains a high level of exclusivity through high property values, which has made it a playground for the wealthy. In fact, the median family income in the Carlsbad area code is over $100,000. Accordingly, educational institutions in Carlsbad are thriving and continually making headlines for their superior educational programs. Furthermore, Carlsbad is recognized as the home of Deepak Chopra, a physician who focuses on spiritual well-being and self-help. Chopra is against the overuse of prescription medicine and endorses a more natural approach to medicine. This approach is welcomed by his high socioeconomic status clients from the 760 area code and abroad.
Chula Vista is also located in area code 760 and just minutes away from Downtown San Diego. It is also just a short drive away from Tijuana, Mexico. As a result, the Chula Vista area code is culturally rich and racially diverse. Chula Vista's economy is mainly dependant on tourism but it is also the home of many Olympic athletes. A United States Olympic Training Center is located in Chula Vista, which has attracted many world class athletes to the 760 area code. The Chula Vista Marina and Chula Vista Nature Center are also popular attractions for tourists. Furthermore, the Chula Vista Yacht Club is a popular weekend destination for the wealthier residents and neighbors in San Diego County.
Victorville, California has one of the fastest growing populations in the United States and in the 760 area code. For the last few years, the Victorville area code has grown by 10% each year. This remarkably fast growing population unfortunately has nearly one-fourth of its population living below the poverty line. The people that are employed in area code 760 tend to work at the southern California Logistics Airport or Victor Valley College. On a different note, the economy in Victorville is also occasionally fueled by commercial filming, as it easily functions as an ideal film set. Movies such as Breakdown and Contact were filmed in the 760 area code.
Escondido, California is located near San Diego and in the 760 area code. With a population of just under 150,000, the Escondido area code consistently ranks as one of the most conservative cities in the United States of America. Historically a Spanish colony, approximately half of Escondido's population is of Hispanic descent. In fact, Escondido is largely divided into two parts based on race. Unfortunately this division is further accentuated by a division in wealth, as Caucasian individuals occupy the wealthier portions of Escondido while Hispanics are concentrated in poor neighborhoods. Nevertheless, Escondido has quite a few celebrities including Thomas Anderson, who is commonly known as "The Tom" on MySpace. As the default friend for every MySpace user, Tom could easily have the most "friends" in America.
Known in California for its culture and nightlife, Escondido hosts public car shows each week. With 13 parks, the city of Escondido is a popular picnic spot. The diverse habitat in area code 760 also makes it a great place for mountain biking, hikes, and horseback riding. Many residents flock to Dixon Lake on the weekends to go fishing or to camp for the night. The beautiful views at Dixon Lake undoubtedly boost the quality of life in Escondido.  Lastly, Deer Park Monastery is a Buddhist sanctuary that is carefully tucked away in the 760 area code. Nestled quietly on 400 acres of land, monastic people from France go to Deer Park to reside at the monastery.
All California Area Codes By Number