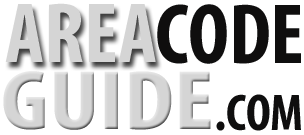 Area Code 925
Where Is Area Code 925?
Updated: February 25th 2021

The 925 area code covers quite a bit of northern California. It was implemented in the late 1990s when area code 925 was split from the 510 area code. The 510 area code was a split from the original 415 area code and a genius will quickly note that the number 925 is obtained from adding 510 and 415 together. Now is that not just super original?  Covering Contra Costa County, the 925 area code is used for both Walnut Creek and Concord, California.
Walnut Creek is located conveniently close to Sacramento and San Jose. This close proximity to major cities makes the Walnut Creek area code a center for entertainment and business. The sprawling hills and beautiful sunsets work together to form a distinct contrast to nearby city life. With a population that is well under 100,000, this portion of the 925 area code enjoys cultural activities. Most notably, the California Symphony is based in Walnut Creek. As one of the best symphonies in America, the California Symphony attracts talented musicians to area code 925.
The Borges Ranch is also located in Walnut Creek and is enjoyed by nature lovers from all over. In fact, the Borges Ranch is a symbol of being able to survive from just the land. In the late 1800s a young Francisco Borges stumbled across the ranch, which originally only consisted of a tiny little cabin. After many years of trial and error, Borges was able to build a prominent cattle ranch on the 700 acres of land that he purchased for only $4.50 per acre. Today the Borges Ranch is a protected historical site that inspires people with its simplicity.
More than twice the size of Walnut Creek, Concord boasts a population of over 120,000. Located about one hour from San Francisco, Concord enjoys fairly mild temperatures. The Concord area code was once used as an agricultural center for walnuts but presently it has become more of a bedroom community.
Its close proximity to San Francisco makes it a much less expensive place for people to live and still be able to work in San Francisco. The commute may be a bit long, but the beautiful mountain peaks in this Concord, CA area code more than make up for it. Furthermore, the city is served by the Bay Area Rapid Transit, BART, commuter train system. The North Concord BART station connects Concord with the greater Bay Area, limiting pollution and worn out drivers.
Mount Diablo is located right by Concord. The peak of the mountain appears to be in the shape of a pyramid, while extensive green lands surround it on all sides. The steep mountainous terrain attracts bicyclists from all over the United States every October. The Mount Diablo Challenge consists of a 10.8 mile bicycling ride up the mountain. More than 1,000 people attend every year in an attempt to climb the entire mountain by bicycle in less than an hour. The fastest time recorded was in 2008, when Nate English rode the entire Mount Diablo course in only 43 minutes and 33 seconds. Attempts to break this record will undoubtedly be made, but keep in mind that one of the former records was held for almost twenty years. 
Concord has a few notable residents, however Tom Hanks is undoubtedly the most well known. Nevertheless, the 925 area code is also home to the most famous drum and bugle corps in American history, named the Concord Blue Devils Drum and Bugle Corps. The Blue Devils Drum and Bugle Corps have won the most international titles in the world. Additionally, Concord is home to an Olympic gold medalist for swimming, Natalie Coughlin, and the renowned jazz musician, Dave Brubeck. Undoubtedly, Concord residents have a variety of interests, which one can easily see from the celebrities that were generated by area code 925.
All California Area Codes By Number