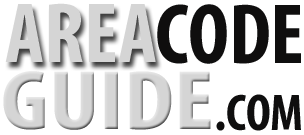 Area Code 510
Where Is Area Code 510?
Updated: February 23rd 2021

The 510 area code covers the diverse Californian cities of Berkeley, Fremont, and Oakland. Covering the majority of the eastern Bay Area near San Francisco, area code 510 was created in 1991. These areas were originally covered by area code 415 but a split was necessary in order to create new numbers, which is when area code 510 was put into effect.
Berkeley, California has undoubtedly the most recognizable name in the 510 area code. Home to the University of California, Berkeley, it is known nationally and internationally for its liberal politics. In fact, the campus is the oldest in the University of California system, which has given Berkeley tons of time to foster its unique political viewpoints. With a population that stays around 100,000 people, Berkeley residents are accustomed to having an open political dialogue that favors liberal arguments.
Aspiring activists flock to Berkeley each year to pursue their individual causes. The U.C. Berkeley campus has a reputation for supporting novel causes that are not always in line with the general population consensus. For instance, students at Berkeley were active supporters of the Civil Rights Movement during the 1960s. Students participated in protests that often attracted national media for their unprecedented liberal ideas. Not surprisingly, students in area code 510 also engaged in the Free Speech movement, especially during the Vietnam War. Berkeley is known in the United States as a campus that is usually at the center of volatile politics and swift social transformations.
Berkeley's forward thinking is perhaps most evident in its transportation methods. Residents of this liberal town enjoy putting their money where their mouth is and they can frequently be seen using bicycles as their main mode of transportation.
In fact, this portion of the 510 area code is one of the safest places in the country for pedestrians and bicyclists. Accordingly, it also has one of the highest numbers in the country for commuters who choose to bicycle or walk to work. Obviously, with so much focus put on bicycling and walking, a lot of residents do not even own cars. This has resulted in car sharing networks such as U Car Share and Zipcar. With these programs, residents can easily enroll and subsequently rent cars for as little as a few hours at a time. If they need a car just to pick up a friend at the airport or to take a day trip to California's vineyard country, the car share program is theirs to fulfill any need.
Naturally, the Berkeley area code has a long list of famous past and present residents. These include actors such as Ben Affleck and Richard Gere. Even nuclear physicist Edward Teller spent time in Berkeley, as well as Robert Oppenheimer.  A large amount of radical activists, ground-breaking artists, and inventors also commenced their careers in area code 510.
Fremont, California is a rather diverse area with a large variety of immigrants and ethnic groups. For example, Fremont has the largest amount of Afghan expats in the United States. A significant number of people from various parts of Asia and the Middle East also call the Freemont area code home.  The Spanish community is also pronounced in this area, which is reflected in the racial statistics of the city. The immigrants in this area have undeniably brought wealth with them, as the median income for a family in this part of the 510 area code is over $100,000.
Fremont offers various activities for residents and tourists to the 510 area code. The Fremont Central Park is a fantastic place for a Sunday stroll or afternoon picnic. Individuals seeking a more aquatic experience are frequent visitors to Aqua Adventures, an enclosed water park. If it happens to be one of the few days in the year when the sun is not shining on area code 510, you could take a tour of Niles Essanay Silent Film Museum and brush up on your Charlie Chaplin history.
As one of the largest cities in California, Oakland is an employment and crime hub in the 510 area code. Ranked by the FBI as the fifth most dangerous city in the United States, Oakland's nearly four-hundred thousand residents are accustomed to locking their front door. With a history that reads like a crime novel, Oakland is home to a number of famous criminals and illegal organizations. For instance, the Hells Angels Motorcycle Club started a chapter in the Oakland area code during the 1960s, which quickly became the most dangerous of all the chapters.  Almost 150 murders took place in Oakland during 2005. Furthermore, robbery rates are worse in Oakland than in Richmond and Compton, both of which have fairly bad reputations. Shockingly, one car is stolen for every forty residents that reside in Oakland. This means that if your extended family all live in Oakland, at least one of them will have their car stolen each year. Much of this crime is fueled by traffickers who have easy access to new cargo that comes into the West Coast port of area code 510. No wonder Oakland is nicknamed "Oaksterdam."
All California Area Codes By Number