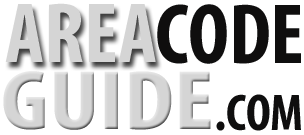 Area Code 424
Where Is Area Code 424?
Updated: February 25th 2021

If you are traveling to the 424 area code, you should be careful not to make a wrong turn and get lost in a sketchy neighborhood. A fairly recent area code, which became effective in 2006, the 424 area code is a split from area code 213. As the first non-mobile area code overlay in the region, the initiation of area code 424 made it impossible for residents to only dial 7-digit numbers in the same area code. Covering most of Santa Monica and Compton, the 424 area code is probably the only thing that the residents of these two cities have in common.
Ranked as one of the most dangerous cities in the United States by the FBI, Compton has a particularly dire reputation. With a violent rate that is well above the national average, area code 424 is not the safest place to be. In recent years, city officials have battled violence in novel ways with different social programs.  Nevertheless, corruption often prevails even as high as in the city's government, making it difficult to solve the crime problem on all levels. As a result, the Compton Police Department was split up in 2000 because of corruption charges. Area code 424 is now policed by the Los Angeles County Sheriff's Department, which makes sure that the law is enforced in an appropriate manner.
With a minority Caucasian population, and a large Hispanic and African American population, Compton is ethnically diverse. Most families are on the larger side and approximately a quarter of the residents are below the poverty line.
Naturally, poverty adds to the crime problem but it has also had an unexpected effect in rap music. An astounding number of hip hop artists are from the 424 area code. These include Dr. Dre, Ice Cube, DJ Quik, and Coolio amongst many others. Well known weatherman from the Today show on NBC, Al Roker is also from Compton. Many MLB, NFL, and NBA players also got their start in the 424 area code. However two of the most recognizable athletes who live in Compton are the former world tennis champions, Venus and Serena Williams.
Santa Monica, California has a reputation that is a stark contrast to its neighbor, Compton. It's remarkable that these two cities share the same 424 area code. With a largely Caucasian population, the median income in this portion of area code 424 is over $100,000 for a family. This figure corresponds to the heavy emphasis that Santa Monica places on education. In fact, Santa Monica is one of the top educated cities in the United States. Outstandingly, almost a quarter of all residents in Santa Monica hold graduate degrees. With some of the nation's top private and public elementary and high schools, the Santa Monica area code prepares its students for a successful future. Although this part of area code 424 does not have a major university, it does have the Santa Monica College, which serves as a launching pad for students who wish to ultimately attend the University of California. It is also only a short drive from Loyola Marymount University, Pepperdine University, California State University, UCLA, and USC.
Recreational activities abound in the Santa Monica region. As a bicycle friendly city, the 424 area code encourages people to get around on their bicycles. This awareness of nature and using transportation methods that reduce their global footprint is also seen in the city's use of alternative fuel. Setting the example for other sustainable cities in America, seventy-five percent of city vehicles use alternative fuel. Public buildings in the 424 area code also use renewable energy. These efforts have led to a 10% decrease in greenhouse gas emissions. Also protecting the nearby ocean in a way that would make Jacques Cousteau proud, Santa Monica has an urban runoff facility that prevents contaminated water from gushing into the bay. A Saturday in area code 424 is best spent bicycling to the beach, attending farmer's markets and going home on the city's earth-friendly bus system with all of your fresh organic produce. The residents here are not that uptight though, and love to spend the afternoon at the Santa Monica Pier. Home to the Pacific Park, family amusement area, which has a Ferris wheel, carousel, aquarium, and arcade, you will definitely find something fun to do at this 100 year-old landmark.
All California Area Codes By Number