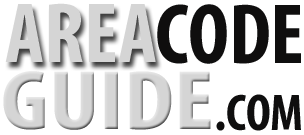 Area Code 310
Where Is Area Code 310?
Updated: January 21st 2021

The 310 area code shares space in Los Angeles County with the 424 area code, making it imperative for residents to dial a ten digit number, even if they are making a local call. Nevertheless, it took many years for officials to be able to implement the 424 overlay. Residents and business owners of these affluent areas were not eager to have to change their personal documents with a new number. As a result, it took more than five years before the 424 overlay was officially implemented in 2006. If you are dialing a number from area code 310, you will now be required to dial a one before the area code and then dial the number.  
As one of the wealthiest cities in the world, Beverly Hills is known internationally for its flashy homes, people and 90210 zip code. With home prices averaging well over two million dollars, it will take quite a bit of cash to move into this portion of the 310 area code. It should not come as a surprise that the world's most famous shopping street, Rodeo Drive is located in Beverly Hills. With all of that extra cash to spend, residents of the 310 area code flock daily to the exclusive stores on this famous street. If residents need help with their shopping addiction they can hop right over to the world-renowned Cedars-Sinai Medical Center for exceptional medical treatment. With a large Persian and Iranian population, the Beverly Hills area code even has an influx of Middle Eastern wealth.
Located right by the beach, Malibu is a pleasant and prosperous hiatus in the western part of Los Angeles County. With less than 15,000 residents, Malibu boasts pricy properties with exclusive ocean views.
Originally only 27 miles long, space is known to be limited to those with a big budget. The price is definitely offset by the beautiful geographic features that surround this small city. Everywhere you look is another natural wonder. For instance, the Topanga Canyon, Santa Monica Mountains, and Pacific Ocean all work together to form Malibu's borders.
Life in the Malibu area code is extravagant. Many residents enjoy private access to some of the most beautiful beaches in the world. Although the majority of these beaches are legally public land, residents still do their best to restrict the public's access. This is understandable as most of the residents are famous for something, and having strangers lurking in their backyard could be a security risk. Nevertheless, if you are not a Malibu resident and have a strong desire to explore the beaches, then it is within your rights to take an afternoon stroll all along the coastline.
With a median income of over a hundred thousand dollars, and a population that is over 90% Caucasian, Malibu is a fairly culturally homogenous society unless you count the visitors. If you are visiting Malibu, you would not guess that only 15,000 people are permanent or semi-permanent residents of the area. With almost a million visitors each year, this small strip of land draws surfers and beach hoppers alike. Cyclists are also drawn to this area and you will often see individuals enjoying the great outdoors. The 310 area code is definitely not a ghost town. The paparazzi also form a large group of visitors to this area. Camping out near public places, paparazzi can often be seen hoping to catch a glimpse of a celebrity doing their grocery shopping. Even with all of this attention, famous Malibu residents are able to maintain quite a bit of their privacy. Many of the homes are located in isolated areas of Malibu that are a bit off the beaten path and difficult to reach, making any paparazzi sneaking up on the property quite conspicuous.
The beautiful environmental attributes of area code 310 do come at a cost. The abrupt clay slopes and dry plant life unfortunately makes the 310 area code vulnerable to a variety of natural disasters. These disasters include wildfires, floods, and most bizarrely, mudslides. Malibu is known in California as the place of wildfires. With all of the dry chaparral, wildfires have led to the destruction of hundreds of homes along with a few deaths. Damage from the fires has resulted in millions of dollars in damage, which the wealthy residents can luckily afford. Mudslides are also uniquely challenging to area code 310. With rainstorms often following wildfires, mudslides are inevitable and difficult to prevent. Adding to the problem of mudslides is their unpredictability. In fact, mudslides do not always happen after a wildfire and rainstorm; they could happen at any moment. If these natural disasters are not enough to keep you from wanting to move to Malibu, consider that it is also located near the San Andreas Fault. This location makes are code 310 vulnerable to the same earthquakes that are known to occur in the Los Angeles Basin.
All California Area Codes By Number