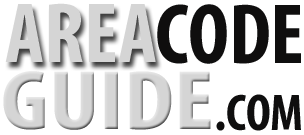 Area Code 764
Where Is Area Code 764?
Updated: February 23rd 2021

Located in San Mateo County, Daly City has a population that is just over 100,000. The Daly City area code has an excellent median income for families at close to $70,000. Remarkably, more than half of the city is Asian with many individuals that are of Filipino descent. In fact, less that 15% of the population in the Daly City area code is Caucasian.
The population in Daly City is growing quickly, which has resulted in city officials setting aside a future area code for the region. Currently, residents use the 650 area code but 764 is the future area code that is reserved for Daly City when its population grows past the 650 area code's capacity. In fact, the future 764 area code will be implemented as an overlay sometime in 2022, which has allowed residents plenty of time to get used to the idea of using a new area code. There is not that much to say about Daly City. The biggest event experienced by the city was an earthquake. In The 1950s, Daly City experienced a major earthquake that reached over 5 on the Richter Scale.
All California Area Codes By Number