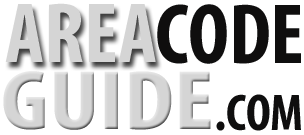 Area Code 714
Where Is Area Code 714?

Area code 714 is used for Anaheim, Huntington Beach, and Santa Ana, all three located in Orange County, California. Created during a flash cut from area code 213 in 1951, residents in this region have grown accustomed to using the 714 area code. Due to more people moving to this region, a 657 area code overlay was put in place in 2008 in order to open up more numbers in Orange County.
Residents in the Anaheim area code rely on tourism as a source of employment. Disneyland is located in area code 714 and gives the city many of its jobs. The Anaheim Canyon business park also gives the city many jobs, averaging over 50,000 employment opportunities. Many popular companies have their offices in Anaheim Canyon, totaling almost three thousand distinct companies. As a result of this thriving economy made up of mostly tourists, Anaheim has unique transportation needs. The Anaheim Resort Transit gives free shuttle service for tourists that need transportation to the Disneyland Resort and theme parks. Disney also contributes to the area's low income youth population by offering a free daily bus service to the impoverished areas. Disney GOALS has partnered with the city of Anaheim to offer opportunities to children who lack good role models.
Santa Ana residents in the 714 area code enjoy great weather and a dense population. In fact, Santa Ana's population is denser than Boston and only slightly less dense than New York City.
The warm Mediterranean climate attracts visitors and residents from all over the world, even though it is at a greater risk for wild fires. The Santa Ana winds are well-known in area code 714, as they fuel the wild fires throughout California. Tourists in the Santa Ana area code love visiting the Santa Ana Zoo. More than a quarter million people visit this zoo each year in area code 714. Its biggest draw is Monkey Row, which hosts at least fifty different monkeys at any given time. This primate collection is entertaining and educational, as it highlights many different international species. The Mediterranean climate undoubtedly helps the Santa Ana Zoo to keep its monkeys happy and healthy, as it mimics many African and South American climate zones.
Huntington Beach is known worldwide for its outstanding surfing conditions. Residents of the Huntington area code value their pristine beaches that are legally protected. For instance, any construction directly on the beach is barred by the local government. Furthermore, much of the coast is surrounded by wetland that lies inside the Bolsa Chica Ecological Reserve. These wetlands are protected by their location and are a popular attraction for photographers that want to capture uncontaminated Californian beauty. This area code is also known to have other natural treasures such as oil. When people were first settling the district, oil was unexpectedly discovered. Even though this oil was quickly depleted, it was a pretty nice pay day for the individuals who had found oil on their new property.
Even though the Huntington Beach area code is characterized by surfing, its economy is still thriving. The median family income in this portion of the 714 area code is well over $100,000. The Boeing Company fuels the city's economy with its development of aerospace and defense systems. With over 5,000 employees, Boeing has a yearly profit that averages over 3 billion dollars. This undoubtedly has a very positive impact on the income levels of its local employees. Not to forget Huntington Beach's roots as a beach town, Quicksilver Inc. has also made its mark on area code 714. Employing more than one thousand Huntington Beach residents, the surf wear company certainly draws inspiration from the local surf culture.
The 714 area code is filled with recreational opportunities for its residents. In Huntington Beach, residents enjoy the U.S. Open of Surfing every summer. In fact, Huntington Beach is frequently called the Surfing Capital of the World. The waves in Huntington Beach are not particularly stellar but they are very dependable. Tourists that come here just for the waves can rest assured that the surf quality will be decent every day of their visit. There are few locations in the world that can claim to have such reliable surfing conditions.
All California Area Codes By Number