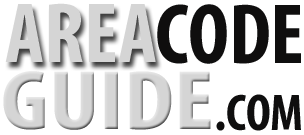 Area Code 661
Where Is Area Code 661?

The 661 area code covers one such fire prone region in California named Santa Clarita. Implemented in 1999, area code 661 was created as a split from the original 805 area code. Covering the areas of Bakersfield, Palmdale, Santa Clarita, and Lancaster, area code 661 is utilized by smaller populations than other popular Californian area codes. Undoubtedly, the 661 area code is used frequently during wild fire season to alert emergency officials of areas that need the help of firefighters.
Much like its Santa Clarita neighbor, the city of Palmdale is also known for its wild fires. In fact, the Palmdale area code is one of the top fifty most active fire stations in the United States. Consistently building new fire stations to keep up with demands, the 661 area code is used to dealing with rapid spreading wild fires.
As the United States Aerospace Capital, Palmdale's economy depends on aerospace development. The United States Air Force and NASA both use the 661 area code as a location for aerospace research and improvement. Furthermore, companies such as Northrop Grumman, Boeing, and Lockheed Martin utilize Palmdale as the launching ground for new aerospace projects. Accordingly, Lockheed Martin and Northrop Grumman employee more than 6,000 Palmdale residents combined. Interestingly, Palmdale was used almost exclusively as the location for the 2004 Steven Spielberg film, The Terminal.
Other government projects are also in the works in Palmdale, California. For instance, Delta Scientific is located in Palmdale and is in charge of making attack resistant vehicle protection systems for federal and state buildings. Additionally, Delta Scientific also supplies American military forces and embassies with protective shields.
With a population that is just under 200,000, Santa Clarita is a great place to live despite its wild fires. The FBI has repeatedly ranked the Santa Clarita area code as one of the safest places in the United States. Furthermore, Money magazine has also rated Santa Clarita as one of the best places to live. With superb educational opportunities, attractions, and residents, it is only natural that area code 661 be given such great ratings.
Six Flags Magic Mountain amusement park is located in Santa Clarita and attracts more than two million people to the 661 area code annually. With almost 4,000 employees, Six Flags is also the city's biggest employer. Santa Clarita furthers its thriving tourism economy as the home of Princess Cruises. Six Flags and Princess Cruises combine to make this portion of area code 661 a thriving tourist center in California. In fact, residents of Santa Clarita are definitely not complaining. With a median family income that is close to $100,000 and less than 5% of its residents below the poverty line, it is easy to say that Santa Clarita residents are doing well compared to national standards.
The California Institute of the Art, which was created by Walt Disney, is also located in the 661 area code and provides the city with a number of jobs. Most importantly, CalArt has transformed how students study art as it hands creative control and artistic freedom to aspiring undergraduates. Joining forces with faculty and successful artists, students are given much control over their own curriculum. Grades are not as important at this institution. In fact, SAT scores and GPAs are not even looked at by admission staff. The neglect of conventional standards makes sense as the main degree programs at CalArt consists of original subject areas such as puppetry, animation, not neglecting other more conventional artistic subjects. Due to the Walt Disney Company's ownership in this area, the Santa Clarita area code has also been used as the location for many Disney films.
All California Area Codes By Number