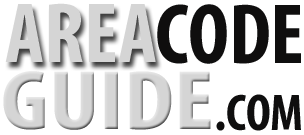 Area Code 530
Where Is Area Code 530?

This area code is home to one of the most educated cities in the United States as well as another city that has a reputation for natural beauty and agriculture. The 530 area code covers both Chico and Davis in California. Area code 530 was created in 1997 as a split from the 916 area code. The split was not very dramatic and the easy going residents of the Butte and Yolo counties welcomed the change.
The Davis area code is known internationally as the "Most bicycle friendly town in the world." Traveling to this region, you will quickly start to notice the large amount of bicyclists that take over the city. This convenient form of transportation is especially taken advantage of by local university students at UC Davis. Students in the 530 area code often engage in liberal political discussions, which are in line with their earth friendly mode of transportation. Bicycle paths are conveniently located throughout the relatively flat city, which makes it easy for residents to get by without polluting the ozone with a vehicle's exhaust fumes. All of this fresh air is undeniably beneficial to the residents, which CNN claims to make up the second most educated city in the United States. Locals who have graduate degrees are definitely motivated to study further by the relaxing campus of UC Davis in area code 530. The entire atmosphere in Davis is fairly educational. More than half of Davis' residents are students at UC Davis.
Originally a farming community and center of agriculture for the University of California educational system, UC Davis has come a long way.
The 530 area code is still a leader in life sciences and farming, but it has also paved the way in biotechnology. UC Davis is no longer just a hub for future veterinarians and individuals who want to learn about animal husbandry.  As a result of its farming origins, it is only natural that the United States Department of Agriculture employs a good portion of the residents in the Davis area code. Nearly half of the city is employed by the University of California, Davis. That half is probably made up from the residents that are not students at the university or are students who need part time jobs.
Chico, California is located near Davis in Butte County. The population in the Chico area code is rapidly growing. In fact, it gained more than twenty thousand residents in the last ten years. Known throughout America as "Tree City USA," Chico has a beautiful topography and quite a few arbor buffs. With a slew of parks and creeks, residents of area code 530 are used to being able to take advantage of the great outdoors. The summers are normally dry but temperatures can sky rocket to over 100 degrees Fahrenheit, making it difficult to enjoy hikes at the peak of tourist season. Nevertheless, the many creeks are a welcomed refuge when temperatures start to climb.
The local economy in Chico is fueled by California State University's Chico campus. In recent years major retailers such as Wal-Mart and Best Buy have set up shop, which further helped the area to experience rapid growth. Even with the arrival of these big retailers, local businesses continue to thrive by attracting shoppers with unique merchandise. Quaint bookstores and coffee shops also add to Chico's charm. Regardless of these businesses, Chico's largest industry is arguably in its soil. With exceptionally fertile soil, the 530 area code is a leader in agriculture. Producing walnuts, kiwis, olives, plums, and even peaches, Chico is responsible for quite a bit of produce. Samplings of the local produce can be found in local Farmers' Markets once or twice a week depending on the time of the year.
Area code 530 is filled with eclectic places for travelers to visit. For instance, the National Yo-Yo Museum can be found exclusively in the 530 area code. If you are a yo-yo enthusiast and want to see the largest selection of yo-yo's available in the United States, then the yo-yo museum is a must! In contrast, the Bidwell Mansion and Janet Turner Print Museum are great for history enthusiasts who prefer to focus on more formal subject matter.
All California Area Codes By Number