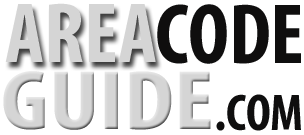 Area Code 858
Where Is Area Code 858?
Updated: January 27th 2021

All of the cities in the 858 area code have an indisputably high quality of life. Covering the northern parts of San Diego County, the 858 area code was created as a split from the 619 area code in the late 1990s. Area code 858 is used by La Jolla, Del Mar, and Poway residents. Families in each of these cities have incomes that are well over $100,000. These affluent cities enjoy great weather, gorgeous coastlines, mountain peaks, and thriving economies.
The feel in La Jolla is astonishingly similar to the name. This seaside community is known throughout the United States for having the highest property prices in the country. In fact, a four bedroom home in La Jolla costs more than $2 million! The La Jolla area code maintains an exclusive population that stays around 30,000. Of course, the 30,000 does not include La Jolla's wild seal population, which attracts tourists from all over. With a variety of beaches, residents can pick and choose what type of beach day they are in the mood for. Whether they want to have fun at a less than family friendly beach or play with their kids at Children's Pool Beach, La Jolla has everything. Children's Pool Beach is perhaps one of the prettiest beaches in the 850 area code. A sea wall creates a pool area that is protected from violent waves. Nevertheless, people are not the only ones who like this beach.
Seal populations on the beach have grown accustomed to human company and will even interact with locals. However, seal advocates continually remind people that seals are wild animals and need to be treated with respect even if they appear to be cute and cuddly.
Located in the northern part of San Diego, La Jolla is technically a community that lies within San Diego city limits. As a result, area code 858 is home to the University of California, San Diego. Most notably, the Scripps Institution of Oceanography is part of UCSD. As a leader in ocean research, Scripps is internationally known for their excellent curriculum and faculty. Naturally, the presence of this major educational institution helps fuel the economy in addition to tourism. Torrey Pines Golf Course is also located in La Jolla and hosts a PGA Tour event every year. The US Open has also been known to be hosted in La Jolla. The affluent area undoubtedly also supports the economy through shopping. Upscale restaurants and exclusive boutiques are found throughout the 858 area code. 
Also located in San Diego County, Del Mar is a small beach town. Known for its affluence, the Del Mar area code has a population of less than 5,000. With a median household income that is well over $150,000, it is not surprising that more people are not moving to this portion of the 858 area code. There are not many attractions in this area unless you live there. The biggest draw for tourists is the San Diego County Fair and the Del Mar Racetrack. However, neither of these events justify buying one of the exorbitantly priced properties. Nevertheless, the city does function as a great getaway for the rich and famous. No wonder the beaches here have made Time magazine's top ten list.
Poway is a relatively new city in the 858 area code. In fact, the city of Poway is not much older than the area code its residents use. Known to locals as a rural region, it is ironic to residents that Poway is now a city. However, just because it is rural does not mean that Poway is in any way inexpensive. Also located in San Diego County, Poway has a median family income that is around $100,000. Furthermore, the Poway area code is nationally ranked as one of the most expensive in the United States. Obviously, area code 858 has grown significantly from its agricultural roots. Consequently, Poway is known throughout California as "The City in the Country." A beautiful 4 bedroom house in this "country" 858 area code will still have the "city" price tag of almost a million dollars.
All California Area Codes By Number