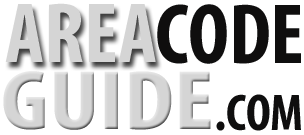 Area Code 213
Where Is Area Code 213?

Overcrowding is largely due to the massive amounts of people that flock to Los Angeles every year in pursuit of wealth and fame. In fact, Los Angeles boasts a population that reaches almost four million people. The 213 area code encompasses the Los Angeles area and is one of the original Californian area codes that were created in 1947. Initially it spanned across much of Southern California, but now it is limited to only downtown Los Angeles. The area that directly surrounds Los Angeles uses the 323 area code.
The Los Angeles area code is proudly home to the third richest and fifth most powerful city in the entire world. Therefore it is only fitting that area code 213 is a center of international trade, culture, media, fashion, science, technology, and most importantly entertainment. Grossing almost a trillion dollars annually, Los Angeles is an important financial center in the international arena. Not only is the 213 area code home to Hollywood and some of the most distinguished celebrities, it is also home to world class universities. Fortunately, Los Angeles is carefully divided up into more than 80 different districts, which enables each district to have its own identity. For instance, several important landmarks can be found in the 213 area code. These landmarks include the Staples Center, Kodak Theatre, Griffith Observatory, Getty Center, Grauman's Chinese Theater, Capitol Records, Randy's Donuts, Hollywood Bowl, and the internationally recognizable Hollywood Sign.
The 213 area code is a great place to call home. With a perimeter of 342 miles, it is the only important city in the United States of America that is intersected by a mountain range.
Los Angeles is also located near the San Adreas Fault, which makes the 213 area code vulnerable to earthquakes. In fact, numerous major earthquakes have devastated the Los Angeles region. Nevertheless, about 10,000 minor earthquakes, which cannot even be felt, occur in area code 213 each year. Because it is located near the Pacific Ocean, LA is also susceptible to tsunamis. Regardless of these potential natural disasters, many people still flock to the 213 area code in hopes of achieving their dreams.
The climate in the 213 area code definitely makes up for any of the geological disruptions experienced by the area. With more than 3,000 hours of sunshine and less than 35 days of precipitation annually, Los Angeles has an optimal climate. Combined with mild temperatures, the sunshine makes area code 213 the ideal habitat for various types of plant life. With coastal sage scrubs, Los Angeles sunflowers, chaparral, Coast Live Oak, Giant Wildrye, and poppies dotting the city, everywhere you look has a natural feel. However, all of this natural beauty has recently been placed at risk by the high levels of air pollution in the 213 area code.
Rated as having the most air pollution in the United States by the American Lung Association, drastic measures will need to be taken in order to prevent further damage. With the considerably small amounts of precipitation that the 213 area code receives each year, there is little rain to naturally wash away the pollution. The Clean Air Act has been put in place to help prevent more pollution. It mandates low-emission vehicles and promotes the use of electric and hybrid cars. Other measures to improve pollution include making mass transit more readily available and easier to use. The 213 area code has been slowly making progress but it still needs additional solutions to make a dent in the pollution that comes from the huge population that lives in the Los Angeles vicinity.
All California Area Codes By Number