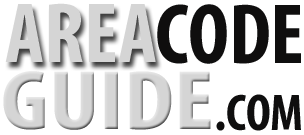 Area Code 626
Where Is Area Code 626?

Area code 626 covers both West Covina and Pasadena, which both lie in San Gabriel Valley. Created as a split from 818 in 1997, callers in these areas are very familiar with area code 626. Pasadena, California annually hosts both the Rose Bowl football game and Tournament of Roses Parade. Nevertheless, it is not all fun and games in the Pasadena area code. In fact, scientific pursuits are valued in this region at the California Institute of Technology, which is commonly referred to as Caltech. With a remarkably small population for such big pursuits, the 626 area code is definitely a center of culture and research in the United States.
The Pasadena area code has quite a few historical landmarks and estates. Tourists are frequently interested in stopping by estates of American business icons such as chewing gum ruler William Wrigley, commercial giant Jr., David Gamble, carpet genius Melville Bissell, rocket scientist John Whiteside Parsons and Scientology founder L. Ron Hubbard. Each of these individuals has a home in the 626 area code that is not only significant culturally but also architecturally. For instance, the Gamble House is on the National Register of Historic Places and also a California Historical Landmark. Currently, select students from the University of Southern California's School of Architecture live in the Gamble house during their fifth year. Because of all of these landmark estates, Orange Grove Boulevard is often referred to as Millionaire's Row in the 626 area code.
Every year the Tournament of Roses Parade attracts more than a million visitors to area code 626. Each float uses more than 100,000 flowers and greenery, which creates a beautiful spring time feel.
The Californian tradition is a stark contrast to people on the East Coast who are usually dealing with snow storms when the parade of flowers takes place. Glamorous floats that utilize more flowers than you can count line the streets in a parade that lasts for more than 3 hours. In fact, it was featured in the book 50 Places You Must Visit Before You Die.  Arguably America's best parade, visitors often camp out the night before in order to guarantee a good spot to view the parade from.
Caltech definitely increases the average IQ of Pasadena residents. Producing over 30 Nobel Laureates, it is known internationally as being the center of intellectual greatness. However, the 626 area code undeniably also has major artistic talent. For instance, Le Cordon Bleu College of Culinary Arts and Art Center College of Design are both located in the 626 area code. These two schools are also both ranked nationally as some of the best of their kind. The nationally praised Los Angeles Music Academy is also located in this region.
Also located in the San Gabriel Valley, West Covina has mostly middle class residents. With a population that is just over 100,000 it is easy for the West Covina area code to maintain its exclusivity. The biggest landmark in West Covina is the new West Covina Sportsplex Project. Four different parts combine to form this huge complex, including a commercial area, Big League Dreams Sports Park, 18-hole championship golf course, and office space. This project has undeniably increased the home value in the 626 area code, as it contains a versatile space that can be used for soccer, ice hockey, or even as a hall. 
The demographics in the West Covina portion of area code 626 are steadily changing. The Hispanic population is growing rapidly while the Caucasian population is simultaneously decreasing. The city is also changing from formerly being known as Republican to now largely voting Democratic. This may be due to the racial changes within the 626 area code. Nevertheless, many auto dealers are taking advantage of the city's thriving business districts. For instance, companies such as Toyota, Honda, Mercedes-Benz, Audi, Nissan, Cadillac, and Volkswagen are not deterred from opening up shop in West Covina. Even the luxury makeup retailer, Sephora can be found in the 626 area code.
All California Area Codes By Number