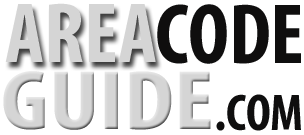 Area Code 369
Where Is Area Code 369?

The city of Santa Rosa is currently covered by the 707 area code but officials have set the 369 area code aside for future population increases. When the population reaches a level that requires a new area code, officials will most likely split the 707 area code in order to include the 369 area code.
Tourists flock from all over the country to spend a few days in the Santa Rosa area code. Pristine scenery, which includes vineyards, entice worn out travelers that want a laid back vacation. Local vineyards also offer frequent tastings for tourists who wish to only take a day trip to the 369 area code. Furthermore, state parks and golf courses enable residents to easily unwind after a "stressful" week at work. The rich cultural history is visible around every bend in the Santa Rosa, CA area code and will undoubtedly live up to any and all expectations.
All California Area Codes By Number