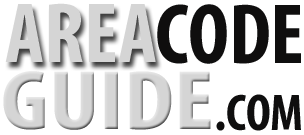 Area Code 707
Where Is Area Code 707?
Updated: February 23rd 2021

Famous for a variety of different things, the cities of Santa Rosa, Napa, and Vallejo all share the 707 area code. In fact, the 707 area code has been around for quite some time. Created as a split in 1959 from the 415 area code, the 707 area code has proven to have major staying power. Area code 707 most likely will not be going anywhere soon, as the cities it covers are relatively small and not rapidly growing.
With almost 200,000 residents, Santa Rosa is the county seat of Sonoma County. Over 300,000 tons of grapes are grown each year in California, and the Santa Rosa area code undoubtedly contributes to that staggering number. The climate here is not only ideal for growing grapes; it is also enjoyed by the residents. Tourists also flock to Santa Rosa each year, in order to experience a bit of the culture that California is known for. Never disappointing, the vineyards of area code 707 always impress visitors.
Also located in area code 707, Napa functions as the county seat of Napa County. With a much smaller population that is well under 100,000 people, the Napa area code shares Santa Rosa's Mediterranean climate. Although Napa Valley is known for its vineyards, the city of Napa is best known for its Napa leather. Emanuel Manasse developed a unique tanning process in 1875 at Napa's well-known Sawyer Tanning Company. Currently, Napa is a rather quiet city with middle class families. Its biggest claim to fame in the 20th century is a few notable residents such as Robin Williams and Robert Redford. MLB and NFL players also have homes in the 707 area code.
More than a hundred thousand people reside in the city of Vallejo, which is located in Solano County, California. The Vallejo area code is best known for the now non-operational Mare Island Naval Shipyard and the fully functional Six Flags Discovery Kingdom.
The California Maritime Academy also has a large presence in the Vallejo area code, offering classes in nautical science. As the former capital of California, Vallejo has a definite presence in Californian history. However, it is most famous for being the biggest city in California to file for bankruptcy. In 2008, the city council was forced to file for bankruptcy after inflated salaries of local officials drained the city's budget. Additionally, firefighters and police officers were engaged in constant negotiations with local unions for increased salaries. In order to satiate these unhappy workers, Vallejo officials used more than three-quarters of their budget to come to an agreement with the unions. Naturally, this backfired on the local government and ended in bankruptcy humiliation.
Regardless of the bankruptcy outrage, Six Flags Discovery Kingdom is still a major attraction in area code 707. With marine animals such as the orca, Shouka, Discovery Kingdom attracts young and old visitors alike. Younger visitors are particularly enthralled when they are able to physically touch the park's sting rays and bottlenose dolphins. Even South African penguins are often show stealers. However, the fun and games with the animals in area code 707 has brought significant controversy. Animal rights groups have consistently battled with Six Flags about their treatment of animals. Claims reach far and wide, focusing on the inappropriately small confinement of larger animals. Furthermore, the animals' close proximity to roller coasters brings their well-being into question. It is difficult to imagine that animals have a high quality of life when a roller coaster is booming loudly just a few feet away. With 45 rides and more being added, it seems appropriate for Six Flags to consider their animals' welfare.
All California Area Codes By Number