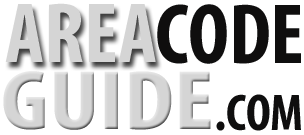 Area Code 628
Where Is Area Code 628?
Updated: February 28th 2021

More than 16,000 people live in each square mile that makes up the San Francisco area code. It is not surprising that many people want to live in San Francisco. As a welcoming place for people from any background, the 628 area code attracts people from all over the world. More than 15% of San Francisco's residents participate in alternative lifestyles, which is one the highest in the United States. Furthermore, more than one-third of the population is Chinese while Hispanics and African Americans combine to make up another third. Obviously, San Francisco has astounding diversity within its population.
Area code 628 is extremely wealthy. Many billionaires reside in the 628 area code, which significantly boosts its median family income. Consequently, there are very rich as well as very poor residents that reside in San Francisco. Furthermore, homelessness is a growing issue in the city which is due to its high property prices and aggravated by its large population. Nevertheless, most of San Francisco's residents are highly educated and are quite successful within the bounds of area code 628.
All California Area Codes By Number