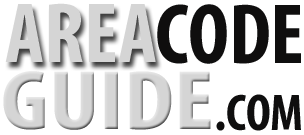 Area Code 559
Where Is Area Code 559?

Quality soil and cloudless skies are essential things to have if you are interested in growing grapes. In fact, the 559 area code covers much of Central California, including Fresno and Visalia. Put into effect during the late 1990s, residents of this area are now accustomed to using the new area code. However, it did take residents time to adjust to using area code 559 after numbers in the original 209 area code were exhausted.
Fresno has a booming agricultural industry. Billions of dollars are made in profits each year in the 559 area code. The crops in the Fresno area code vary, but grapes are definitely one of the main sources of income. Claiming to be the world's raisin capital, Fresno residents have become experts in finding things to do with their surplus of grapes. Tomatoes, almonds, plums, oranges, peaches, nectarines and cotton are some of the other crops that grow well in the Fresno climate.  Livestock are also popular in the 559 area code. Turkeys and cattle are often raised for their meat and to make dairy products.
As a result of their grape crops, it should not come as a surprise that Sun-Maid Raisins are based in Fresno County. David Sunflower Seeds are also based in area code 559. Other industries that fuel the local economy include Flicks Candy Company, Kraft Foods, Pepsi Bottling Group, Del Monte Foods, Chevron, Foster Farms Dairy, Pelco, and Pinnacle Armor.
As one of the largest cities in California, Fresno's population is almost at one million. Unfortunately, Fresno is known nationally for having the largest prevalence of Chlamydia in California.
It is not clear what contributes to this huge outbreak of Chlamydia in the 559 area code. This may be falsely or correctly attributed to vice-leader Joseph Spinney, who was a very corrupt politician in the Fresno, CA area code and was only able to maintain his position as mayor for ten minutes!
Visalia is an agricultural city that is very similar to its neighbor, Fresno. Nicknamed the "Gateway to the Sequoias," Visalia is known in California as the "Jewel of the Valley" for its rich agricultural resources. With just more than 100,000 residents, the Visalia area code is quickly growing as more people recognize its ecological wealth and beauty.
Located near the Sequoia National Park, Visalia residents are accustomed to being able to enjoy nature on a regular basis. In fact, the Sequoia National Park is home to the largest trees on earth named the Giant Sequoias. Tall things form a theme in the Visalia area code, a theme that continues with the nearby mountain ranges. Visalia lies right by the Sierra Nevada, which happens to be the tallest mountain range in the United States.
The sunny days in the 559 area code are ideal for growing tall things, such as trees and crops. In fact, there are less than 30 days of rain annually in the Visalia region. Nevertheless, this small amount of rain is more than sufficient to keep plants from dying and to keep Visalia away from a desert climate label. Due to the lack of rain, there is little to wash away pollution from automobiles and agriculture. Consequently, area code 559 suffers from heavy smog. Local officials have started enforcing the Clean Air Act, which focuses on using low emission vehicles. Visalia residents are crossing their fingers that electric cars will one day solve the smog problem completely. Surprisingly, the American Lung Association has scored Visalia as 3rd in the country for air pollution. Naturally, this is not a flattering ranking for area code 559 residents, and they are making every effort to break free of this label.
Due to the wonderful climate, the Visalia portion of area code 559 also focuses on agriculture. The primary crops include grapes, cotton, citrus plants, and olives. In fact, olives grow superbly in this pseudo-Mediterranean climate.
All California Area Codes By Number