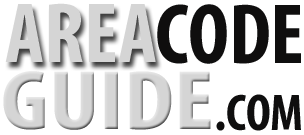 Area Code 650
Where Is Area Code 650?
Updated: February 21st 2021

Industries are thriving in area code 650, which includes the cities of Palo Alto, Mountain View, San Mateo, and Redwood City. Created as a split from area code 415 in the late 1990s, the 650 area code has become well established in San Mateo County and Santa Clara County.
Palo Alto is Spanish for tall tree, which is a fitting description for this region which is filled with the Californian redwood trees. In fact, the official tree of California is the redwood, which often ages more than 2,000 years. Trees are not the only things that stand tall in Palo Alto; businesses are thriving and high powered companies have grown strong roots in the 650 area code. For instance, many companies have their headquarters here including Facebook, Tesla Motors, and Heweltt-Packard. Other companies such as Google, Logitech, and PayPal experienced major growth after moving to the Palo Alto area code. With well under 100,000 residents, it is remarkable that such a small city can be the breeding ground for these giant companies. Not surprisingly, the median income for families in this affluent city is more than $150,000 annually. Furthermore, less than 5% of the population here are under the poverty line. With homes that usually cost a few million dollars, Palo Alto is one of the top five most expensive cities in the United States. The high cost comes with great benefits, as area code 650 has top rated public schools and a great quality of life.
Located near Palo Alto, Stanford University has a major influence on the city. In fact, one of the regions in Palo Alto has been lovingly nicknamed Professorville due to the large number of Stanford professors who reside there. Furthermore, Stanford Graduate students also live in the Palo Alto area. Academics and scientific pursuits are also prevalent in Palo Alto, with a number of astronauts and Nobel Prize winning physicists residing in area code 650. Nevertheless the most notable residents of Palo Alto are undoubtedly some of the most internationally well-known CEOs. These CEOs and founders include Steve Jobs, founder of Apple; Mark Zuckerburg, co-founder of Facebook; Sergey Brin, co-founder of Google; Debbie Fields, founder of Mrs. Fields Bakeries; Larry Page, co-founder of Google; David Packard, co-founder of Hewlett-Packard; and Jawed Karim, who is the co-founder of YouTube.
Also located in Santa Clara County, Mountain View is home to quite a few high-tech companies. With a relatively small population, most individuals who live here are involved in some way with Silicon Valley.
In fact, several Fortune 1000 companies are based in the Mountain View area code. For example, the well-known companies Google, Actel, Complete Genomics, Evernote, Meebo, Kindln, Geeknet, Symantec, Vivus, and Skyline Solar are all located in the 650 area code. There are many other companies that are also based here, too many to list. Furthermore, Google provides Mountain View with more than 10,000 jobs. In fact, even AOL, Nokia and Microsoft have a significant presence in Mountain View. Most famously, Arrow Dynamics was founded and based in Mountain View. If you did not already know, Arrow Dynamics was famously contracted by Disneyland to build many of their rollercoasters.
San Mateo shares its name with the San Mateo County that it is located in. With a convenient location in the San Francisco Bay Area, San Mateo is home to more than 100,000 people. Characterized as a large suburb, area code 650 has many residents who are employed by high-tech companies. Correspondingly, the median income for families is right around $100,000. Interestingly, A.P. Giannini, founder of the Bank of Italy, was born and lived in the San Mateo area code for most his life. The Bank of Italy later became Bank of America, which is one of America's largest companies. In fact, Bank of America's revenue exceeds $100 billion each year and it employs nearly 300,000 people. Naturally, San Mateo's greatest claim to fame is being the birthplace of America's greatest financial institution.
The 650 area code is also home to Redwood City, which happens to be the county seat of San Mateo County. Traditionally a port for lumber, the city is known to live up to its name. With less than 70,000 people and a median income well under $100,000, Redwood City is not quite as affluent as the other cities in area code 650. Nevertheless, jobs in Redwood's service industry do pay more than the national average. The best thing about the Redwood City area code is undoubtedly the excellent climate. In fact, a United States climate survey voted Redwood City to be the best climate in the world, tying with the Canary Islands and North Africa's Mediterranean Coast. On a more infamous note, Scott Peterson's trial took place in Redwood City. The 650 area code was chosen as the location of his trial after hostility towards him grew to major levels in Modesto.
All California Area Codes By Number