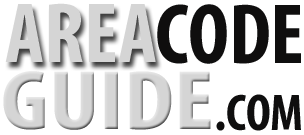 Area Code 442
Where Is Area Code 442?

The few residents that are able to live in Oceanside and Carlsbad often have big paychecks or even celebrity status. Created as an overlay to the 760 area code in 2009, the 442 area code covers a large portion of the southeastern and southernmost edge of California. As a result of the overlay, users in the original 760 area code must dial a one before a local number.
Wealthy travelers are frequently spotted in the 442 area code. The warm climate and beautiful beaches make the Carlsbad and Oceanside area codes ideal vacation spots for sunshine seekers. Tourists found in the 442 area code are usually affluent individuals who are seeking refuge from the hustle and bustle of city life. Nevertheless, there are definitely those sunbathers that are glued to their cell phones and laptops while they try to keep up to date with what is happening on Wall Street.
Oceanside is one of the largest cities in San Diego County. With almost two-hundred thousand residents, the city is expanding rapidly. In fact, manufacturing and business job opportunities are flooding the Oceanside, CA area code. Marine Corps Base Camp Pendleton is located in Oceanside and also helps support the local economy. Due to the rapid economic growth, Oceanside home prices are steadily rising. However, the 442 area code still makes a great place to purchase a vacation home that is not only a place in the sun but also a great investment.
Attractions in Oceanside's area code 442 are quite diverse. The Oceanside Pier attracts vacationers each year. It is the longest pier made out of wood in the western United States. The pier measures a staggering 2,000 feet, which requires an immense amount of maintenance annually.
Nature buffs also enjoy hikes on Mount Ecclesia. Furthermore, hippies are frequently spotted at the Rosicrucian Fellowship's spiritual healing temple located on one of the mountain's mesas. People who are more interested in popular culture skip the beach and mountain for a silver screen experience. Scenes from Veronica Mars, The Mentalist, The Whole Ten Yards, Bring it On and To Save A Life were filmed in Oceanside. A Day of the Dead celebration, Beach Soccer festival, and the California Surf Museum are also trendy attractions in the 442 area code.
Carlsbad is the more exclusive of the two resort towns in area code 442. As one of the most affluent cities in California and North America, Carlsbad boasts high home values, incomes, education levels, and job opportunities. In fact, Carlsbad is uniquely able to foster a thriving high-tech industry as well as resorts and tourism. Divided into four quadrants, Carlsbad offers different life styles in each one. For instance, homes in the southeast quadrant are priced at a few million dollars whereas the southwest quadrant has both business and residential areas. Nevertheless, the median income for all Carlsbad families in area code 442 is well over $100,000.
A variety of corporate headquarters are located in Carlsbad. For example, Jenny Craig, Jazzercise, Cobra Golf, 24 Hour Fitness, and Reef and Cobra Golf all have their headquarters in the 442 area code. Obviously the goals of these businesses are reflected in the Carlsbad lifestyle - surfing, dieting, and exercising.  Fittingly, former residents of area code 442 include Tony Hawk, Adam Brody, Shaun White, and a significant amount of Olympians. Even with the extreme focus on fitness, Carlsbad residents are encouraged to pursue educational opportunities. A wide variety of public and private schools foster education in the area and have become experts at reminding young surfers not to neglect their studies. As a result, a number of politicians and journalists have also been generated by the 442 area code.
Attractions in Carlsbad are available for a variety of tastes. The Sea Life Aquarium and Legoland California are fantastic places to visit for families with young children. People who like mingling with locals can head to the local beaches, skate park, or even the Carlsbad Village Farmers' Market. The 442 area code even offers outlet stores for residents or vacationers who want to follow their budget. Artistic crowds are usually impressed by the Museum of Making Music and the Flower Fields of Carlsbad Ranch, which are both located conveniently in the Carlsbad, CA area code.
All California Area Codes By Number