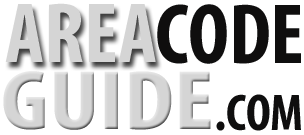 Area Code 805
Where Is Area Code 805?

Many individuals are happy to live in the 805 area code. Covering much of California, the 805 area code was created as a split from area code 213 in the 1950s. Currently, the 805 area code is used for well-known cities such as Santa Barbara, Simi Valley, and Thousand Oaks. It also covers the United States military Kwajalein, Republic of the Marshall Islands.
The Santa Barbara area code is a major tourist attraction in California. With well under 100,000 residents, the local economy depends on tourism. Luckily, it's not difficult for city officials to lure tourists into this beautiful region. Lovingly nicknamed by tourists as the American version of a Riviera, the Santa Ynez Mountains and the Pacific Ocean combine to form a spectacular landscape. With a strong Spanish heritage, Santa Barbara also has historical buildings that are built in the Spanish Colonial Revival style and fittingly draw awes from many tourists. It's easy to get tricked into thinking that you have just stepped into Europe with the gorgeous coastline and European style architecture in the 805 area code. City officials have wisely taken steps to preserve this beauty by banning billboards and strictly controlling outside advertisements.
Tourists will find many things to occupy their time in the Santa Barbara portion of area code 805. In fact, the city's tourism revenue exceeds a billion dollars annually. The Mission Santa Barbara is a national historic landmark and a wonderful backdrop for pictures. The Santa Barbara County Courthouse and the Presidio of Santa Barbara are also both built in Spanish architectural styles, making them tourist hot spots. In order to capitalize on its Spanish heritage, Santa Barbara officials continue to host a Fiesta every August in celebration of the city's Spanish heritage. However, the biggest draw in area code 805 is undoubtedly the surf.
World surfing champions Tom Curren and Kelly Slater both have residences in Santa Barbara. Additionally, the singer and surfer Jack Johnson also resides in the 805 area code. 
Simi Valley is best known as the home of the Ronald Reagan Presidential Library, which also happens to be the final resting place of the 40th President of the United States. The Ronald Reagan Presidential Library is the largest presidential library funded by the government, in the United States. Without large industries, people in Simi Valley are forced to commute to other areas for employment. Businesses are most likely not particularly drawn to the Simi Valley area code due to its high risk for earthquakes and wildfires. As recently as 2005, area code 805 battled a huge wildfire that burned more than 7,000 acres of land.
Although most major companies shy away from Simi Valley, film production companies are drawn to its natural landscape. The hit 70s television show, Little House on the Prairie was filmed in this portion of the 805 area code. Interestingly, the house in which it was filmed was left unharmed for more than thirty years until it was destroyed in a wildfire. Simi Valley was also used as the location for the Cat in the Hat, which starred Mike Myers and Dakota Fanning. In fact, the open landscape works perfectly to film scenes that require a vacant landscape for added animation or the feel of open land.
Thousand Oaks is a popular residential neighborhood in California. Consistently ranked as one of the top two safest cities in the United States, the Thousand Oaks area code attracts young professional families. Accordingly, Money magazine has repeatedly ranked Thousand Oaks as one of the best places to live in America. Oak trees line the city's streets that were originally settled in 1875. With just over 100,000 residents Thousand Oaks has been able to successfully maintain exclusivity. In fact, you will need to shell out more than $500,000 to purchase a property in one of the prestigious neighborhoods in area code 805.
The 805 area code is home to several famous residents. Amanda Bynes, Tia Mowry, Heather Locklear, Kurt Russell, and Belinda Carlisle all attended high school in Thousand Oaks. Furthermore, current or former residents include Colbie Caillat, Sophia Loren, Richie Sambora, Tom Selleck, Will Smith and even Tiger Woods. Nevertheless, its most notable residents are not traditional Hollywood celebrities. Zachary Sunderland who lives in the 805 area code was the first person to sail alone around the world before his eighteenth birthday. At the young age of 17, Sunderland took just over a year to complete the trip.
All California Area Codes By Number