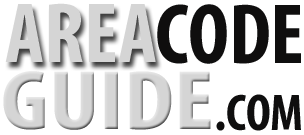 Area Code 916
Where Is Area Code 916?

The ethnically diverse city of Sacramento is also home to the 916 area code. As one of the original area codes in California, area code 916 was put in place during the 1940s. Originally covering northern California, it underwent a flash cut in the 1950s and a split in the late 1990s. Currently, the 916 area code is only responsible for Sacramento and its immediate vicinity, which includes the notable city of Roseville.
Sacramento has many positive features that attract people from many different backgrounds. Its mild climate and ethnic diversity draws both successful businessmen as well as homeless individuals from around the country. In fact, the Sacramento area code was determined by Harvard University to be the most ethnically integrated city in American when compared to other major cities. Diversity has become a way of life for the more than 3 million people who live in the 916 area code with high tolerance for other cultures.
Because Sacramento is the capital of California, the State of California functions as the city's largest employer. For instance, more than 70,000 residents in area code 916 are employed by the State of California. Sacramento County, UC Davis Health System, and Intel are other major employers. Sacramento State and the University of California also provide the city with job opportunities. Naturally, these educational institutions also give residents of area code 916 opportunities for intellectual advancement.
Most notably, Sacramento is home to the University of the Pacific, McGeorge School of Law, which happens to be one of the top law schools in the country. With one of the best international law programs, the McGeorge School of Law's international law program is rated #3 on the West Coast.
If you are considering traveling to Sacramento, you will have many choices for things to do. The Governor's Mansion State Historic Park was home to many of California's governors. The huge Victorian style mansion has preserved history inside its cream colored walls. Most of the original furnishings of former governors remain there, which makes it a great afternoon f seeing how America's politicians live. The Crocker Art Museum is also a big tourist attraction. With art pieces older than the Gold Rush, it is difficult to find a more comprehensive art collection anywhere near the area code 916. The California Automobile Museum, Sacramento History Museum, and Railroad Museum are the other major museums in Sacramento. Luckily for tourists, all of these museums offer free admission for one day out of the year. Many Sacramento residents wait for this day to join the touristy madness, which can quickly add up to more than 80,000 museum visitors on Sacramento Museum Day.
Located just outside of Sacramento, Roseville has a remarkably smaller population of just over 100,000 people. Quality of life is high in the Roseville area code. Most individuals in this portion of the 916 area code enjoy a high income and less than 5% of the population is below the poverty line. Undoubtedly, the most entertaining feature of this city is the population's collectively small waistline. Individuals who reside in area code 916 are the skinniest in the entire United States. With a body mass index of 24.5, individuals in Roseville enjoy a high quality of life. Accordingly, many NFL football players and even an Olympic gold medalist have called Roseville home. Its most famous resident has a waistline that has remained remarkably stable as she has gotten older, Molly RIngwald. Born in Roseville, Ringwald got her start in this small town.
Because of its close proximity to Sacramento, Roseville does not have many major companies of its own. Roseville's two biggest employers are Hewlett-Packard and Kaiser Permanente which employ more than 7,000 people combined. Many of Roseville's residents choose to make the daily commute to Sacramento where there are many more job opportunities. In fact, if Wal-Mart makes the list of a city's top ten employers, it is most likely a wise decision to commute to a larger economic district.
All California Area Codes By Number