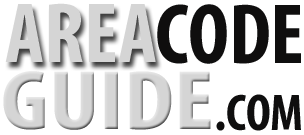 Area Code 669
Where Is Area Code 669?

The many people that live in San Jose, currently use the 408 area code. However, population is expected to dramatically increase in the next few years, which resulted in officials reserving the 669 area code for future use. City officials expect that by 2012, the San Jose area code will need to be overlaid or split with the 669 area code. Decisions still need to be made with regards to whether an overlay or split will be most appropriate, but for now residents do not need to concern themselves with the particulars of the decision.
Individuals who are lucky enough to reside in the San Jose area codes enjoy a very opulent lifestyle. It is difficult to find a decent home for under $1 million and cost of living is at an all time high. However, the wide selection of entertainment and the gorgeous scenery makes the high cost of living worthwhile in the future 669 area code. Furthermore, eclectic communities that reside in the San Jose, CA area code also enjoy a wide variety of ethnic cuisines.
All California Area Codes By Number