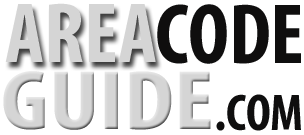 Area Code 209
Where Is Area Code 209?

Implemented as a split from the original 916 area code, the 209 area code was put in place during the 1950s. Californian residents were not given any time to adjust to this change. The split took effect immediately in what is widely called a flash-cut, which has does not have a phase out period.  Almost forty years later another split took place in 1998 when area code 209 reached full capacity in its southern sector. Accordingly, officials added area code 559 to take on some of the populous central counties in California. Covering ten counties, area code 209 is fully utilized by the residents in those regions.
People from Stockton, California are perhaps the most infamous users of the 209 area code. With a population of nearly 300,000 people, it is located in Northern California. Water sources such as sea ports, waterways, and rivers can all be found in the Stockton area, which is one of the reasons why it is historically a farming community. Furthermore, the delicious Mediterranean climate makes the summers hot but dry, and the winters slightly wet.  This comfortable climate attracts people from all kinds of backgrounds. Unfortunately, area code 209 is not only known for its excellent geography and climate, it is also notorious for exceptionally high crime rates and poverty. In fact, Stockton has made headlines in Forbes as the "most miserable" city in the entire United States. Area code 209 has also repeatedly suffered with the unfortunate title of "most dangerous" with crime rates reaching up to 6,570 crimes per 100,000 residents. That means that if you live in Stockton, you have an almost 7% chance of falling victim to crime. These unflattering titles keep on settling on the 209 area code. For instance, Stockton is tied for the most obese area in the country with an obesity rate reaching a staggering 35%. Fittingly, the FX television show Sons of Anarchy takes place on the outskirts of Stockton. At least this television show has benefited from being near the Stockton area code, as it is the best rated series that has ever been on FX.
Modesto is one of the primary agricultural counties in California, which is not surprising with its 2.5 billion dollar yearly production of milk, almonds, walnuts, cattle, and chickens.
However, nationwide it's not known for its dairy products or tender meat; this portion of the 209 area code is infamous for being one of the top car theft cities in the United States. Furthermore, jobs are scarce in the Modesto area code, which is why it has a reputation as one of the top ten worst cities to live in America. The effects of its high unemployment rate are exacerbated by the high rates of foreclosures. Additionally, cost of living is high and crime rates are even higher. It is not a surprise that the most notorious resident of Modesto is Scott Peterson.
With a population that is well under a 100,000 residents, Merced is one of the smaller counties in California. As one of the closest major cities to Yosemite National Park, Merced has a reputation for acting as the "gateway to Yosemite." Fortunately for its residents, this portion of the 209 area code is merely a two hour drive from Yosemite, making it easy to have a nature-filled day trip. The Merced area code is also home to University of California campus along with the Applegate Park and zoo. With more affordable housing than the rest of California, Merced is well on its way to becoming more popular with people who want to return to a quaint lifestyle with all of the amenities of living in the city. Generating quite a few MLB and NBA players, Merced is undoubtedly more athletic than its Modesto neighbor. Nevertheless, the hauntingly bad reputation of the 209 area code has prevailed in this area especially if you consider the story of the Stayner brothers, one a victim of crime and the other a criminal.
Yosemite Village is the primary development in the World Heritage Site of Yosemite Valley. Naturally, building a new development in this protected area comes with inherent difficulties. Individuals who reside in Yosemite Village are mostly people who are employed by Yosemite National Park. Living amidst these biological wonders including granite cliffs, gorgeous streams, waterfalls, and Giant Sequoia groves is a privilege reserved for those using the 209 area code. Almost four million people recognize Yosemite's beauty and are undoubtedly at least slightly envious of the people who live permanently within the confines of the park. Yosemite is conveniently in the central Sierra Nevada; people in the 209 area code wake up each day to beautiful valleys as well as a diverse selection of flora and fauna. With a Mediterranean climate, temperatures are generally mild in area code 209 and natural disasters are virtually non-existent. The only real dangers involved with living in this area are landslides and river floods. However, most residents of the Yosemite area code are firm believers that living side by side with nature over shadows any risks. Regardless of its bad reputation, Modesto can still be credited with being the hometown of Olympians and even a Jeopardy winner.
All California Area Codes By Number