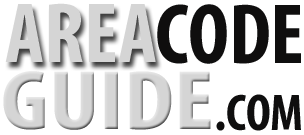 Area Code 941
Where Is Area Code 941?

Gorgeous beaches that have super soft sand are found throughout area code 941 in Sarasota, Florida. The 941 area code is reserved for Sarasota County as well as Charlotte County and Manatee County. This region in Florida is widely referred to as the "Sun Coast" due to its many sunny days. As a popular retirement area and home to the nation's best beaches, snowbirds flock to the 941 area code every year. Nevertheless, more than 50,000 people live in Sarasota permanently, enjoying the perks in nature that the city has to offer. Only 6% of people who live in Sarasota are in their early twenties, making it a city that is characterized by its older population. In fact, nearly half of Sarasota's residents receive Social Security benefits.
The 941 area code is vibrant despite its aging population. Aqua colored oceans surround the city and sailboats are often spotted sailing on the horizon. The sunsets in Sarasota area also stunning and nature trails run throughout the city. Many of Sarasota's residents take advantage of The Legacy Trail, which runs from Sarasota all the way to Venice. The Legacy Trail caters to young and old, offering restrooms and resting areas along its 10 miles.
The Sarasota area code also has a number of nature preserves and centers. For example, the Crowley Museum and Nature Center stretches out over 190 acres and features a variety of wildlife. Bald eagles and other birds can be seen along the nature trails that are covered in native Floridian flora and fauna. Marshes, swamps, Pine Flatwoods, and oak hammocks are also found within the bounds of the Crowley Museum and Nature Center. More active wildlife can be seen at the nearby Curry Creek Preserve, which boasts river otters, gopher tortoises, and alligators. The wood stork and roseate spoonbill also reside in the 941 area code.
The 941 area code is also the ideal spot for adventure sports. Kayaking in the ocean or local mangroves is a popular activity for both locals and tourists.
In addition, camping, hiking, bicycling, and even skydiving adventures are all available for the younger population in area code 941 to enjoy. For major adventure seekers, deep sea fishing charters are found throughout Sarasota. Fishing expeditions often bring home daily catches that include trout, grouper, snapper, black fin tuna, mahi-mahi, and shark. Most of the fish found in area code 941 are large in size and require great effort to successfully catch. Accordingly, deep sea fishing is known throughout Florida as an adventure sport that is not for the faint of heart.
The Sarasota, FL area code has a number of family friendly day trips available to residents and tourists. The Baltimore Orioles use Sarasota as the destination for their Major League Baseball Spring Training. In contrast, animal enthusiasts are big fans of the Big Cat Habitat and Gulf Coast Sanctuary that is located in area code 941. Home to exotic white tigers, lions and even bears, the Big Cat Habitat and Gulf Coast Sanctuary are sure to be well-liked by people of all ages. Widely known as the "Home of the Big Top," Sarasota is also popular with circus enthusiasts. For example, Big Top Tours takes tourists to all of Sarasota's major historical sites for circus acts and also includes a tour of the Ringling Museum. Individuals that are more interested in current circus acts can go straight to Circus Sarasota to experience fantastic shows and specialty classes at any time of the year.
The Sarasota Chalk Festival attracts quite a few tourists to the 941 area code each year. The 941 area code was actually the first in the country to hold an international street painting festival. Almost 100,000 people attend the festival in the fall, and they enjoy watching the process of making creative works by people all over the world. Several Guinness World Record holders are frequently seen at the festival, as they create paintings that break the bounds of traditional limitations. For instance, Tracy Lee Stum painted a two-point point of view piece that functioned as an interactive game. In contrast, Edgar Mueller painted a 3-D painting that would metamorphose from one image during the day to another image at night. Obviously, the artists that frequent the Sarasota Chalk Festival are some of the best in the world.
Florida Area Codes By Number