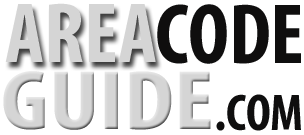 Area Code 786
Where Is Area Code 786?

People from many different backgrounds enjoy the vibrant night life and fun attractions that Miami has to offer. The 786 area code was created in 1998 as an overlay to the 305 area code. Originally, the 305 area code was used for all of the cities in the state of Florida. Due to population increases the additional 786 area code was necessary in Miami and other area codes were added to the rest of Florida's cities.
The 786 area code is extremely affluent with several big corporations headquartered within its city limits. Brickell Avenue stretches along a portion of US1 in Miami and is known as a prominent financial hub. In fact, almost 200,000 people work in Brickell's upscale high rises. A large majority of international banks in the United States are based in the Brickell portion of the 786 area code. Even though Miami is usually associated with the tourism industry, there is not a single city in the country that has more international banks than Miami.
On a less formal note, Miami is a popular setting for films and television shows. The weather is consistently perfect for most of the year, making it easy to film movies on any day of the week. Accordingly, many films are set in Miami due to its beautiful backgrounds and extensive story lines. As an affluent port city, crime and fast cars are frequently linked to Miami. Films such as the Bad Boys series, Ace Ventura: Pet Detective, Casino Royale, Thunderball, and Scarface are all set in Miami. Additionally, popular television shows such as Dexter and CSI: Miami are also set in the affluent and tempting scenery of Miami, Florida.
Area code 786 has access to several fantastic beaches. People who are interested in a more laid back afternoon frequent Key Biscayne. The beaches on Key Biscayne are unspoiled and offer terrific views of the Miami skyline. Furthermore, Key Biscayne has a ton of outdoor grills that are perfect for an afternoon picnic or friendly gathering on the beach. People who are more interested in the glitz and glamour that the 786 area code has to offer should head to South Beach. With famous restaurants lining Ocean Drive, South Beach has a bustling backdrop to its pristine sandy beaches. In the Miami Beach area code, you will quickly find that the streets are crowded and everyone wants to cash in on tourists. If you are not ready to be overwhelmed then South Beach is probably not the right place for you to work on your tan lines. You will quickly notice that South Beach is split into different parts in area code 786. The parts of South Beach that are family friendly are located towards the lower numbered street intersections whereas the not so friendly part of South Beach is tucked away near the 17th Street intersection. A trip to the 786 area code is definitely incomplete without experiencing the very different beaches that Miami has to offer.
Tourists in the Miami, FL area code are frequent visitors to popular attractions such as Vizcaya Museum and Gardens and the beaches. However, many tourists forget that Miami is bordered by the Everglades. It is easy to overlook Miami's natural habitat when huge skyscrapers and flashy cars crowd the city, but just a short drive to the city limits will bring you to a beautiful natural habitat. The Everglades in area code 786 is a huge subtropical wilderness. Alligators and other wildlife roam free in the protected wetlands that make up one of the biggest national parks in the United States. If you are interested in getting up close and personal with Miami's most dangerous inhabitants, the alligator, it is wise to do so through a guided airboat tour. Hikers and campers will also find their share of adrenaline boosting activities through swampy trails and dense mangroves. If you are lucky you may even spot an endangered Florida Panther or rare species of sea turtles in the 786 area code.
Florida Area Codes By Number