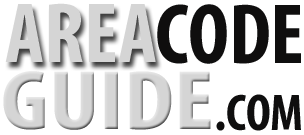 Area Code 754
Where Is Area Code 754?

Standing by the ocean in Fort Lauderdale, one will quickly notice all of the gorgeous yachts that crowd the city's waterways. Wealthy tourists lounge on their huge yachts and relish in the peace and quiet of this city that is just north of Miami. Every year, many tourists travel to the 754 area code in Fort Lauderdale, Florida. Created in 1995, the 954 area code is exclusively used for Broward County. Area code 954 was created as a split from the 305 area code, which had exhausted its supply of numbers. Similarly, the 954 area code was quickly exhausted in only 7 years. As a result, the 754 area code was implemented in 2001. Currently, residents of area codes 954 and 754 must dial the area code before the number even when making local calls.
This city has nearly 200,000 residents within its city limit and tourism is the main industry in the Fort Lauderdale area code. In fact, more than 10 million people flock to the 754 area code each year. The city of Fort Lauderdale has a booming yachting industry with more than 40,000 yachts. There is actually one yacht for one in every five people in the 754 area code. In order to store all of these yachts, there are more than 100 marinas in this city which is less than 36 square miles. People, who are interested in working on yachts or in the boating industry, in general will quickly find themselves at home in the 754 area code.
Due to the huge boating and yachting industries in area code 754, tourism is thriving. People come from all over the country and the world to sail their boats into the sparkling ocean waters of Fort Lauderdale.
Naturally, all of these tourists do not spend all their time on their yachts and boats, which gives many of the tourist industries in the 754 area code a boost. For instance, there are more than 100 nightclubs in Fort Lauderdale that cater to tourists and locals who want to have a good time. Furthermore, there are thousands of high-end restaurants that serve not only the catch of the day but also exotic cuisine that is sure to please even the most delicate palates. Las Olas Boulevard is particularly popular with tourists who want to head straight from the beach to their night out on the town. Trendy bars crowd Las Olas and offer tourists and locals huge drinks for discounted prices.
Cruise ships also bring in a ton of tourists to Fort Lauderdale. As a port city, millions of affluent tourists go through Fort Lauderdale each year. Most of the tourists in Fort Lauderdale are wealthy as hotels are expensive. The 754 area code is not a vacation destination for the faint of heart or those with dwindling budgets. High rise apartment buildings crowd Downtown Fort Lauderdale and many wealthy vacationers have their second or third homes in them. Naturally, vacationers who are boarding their yacht in Miami want the convenience of home and do not want to be ordinary and stay in a hotel.
The Ft. Lauderdale area code has a fairly large snowbird population. The sunny city and wealthy economy has thousands of snowbirds that reside there each winter. Formerly, area code 754 was a popular spring break destination but the snowbirds were very unhappy with the chaos caused by spring breakers. Consequently, Fort Lauderdale's city council has passed laws that are not spring break friendly, which has discouraged spring breakers form flocking to the city. Currently, less than 10,000 spring breakers choose the 754 area code as their destination, opting instead for Miami which is just a few minutes away. Snowbirds and locals are thankful and thus continue to enjoy their fairly quiet lifestyles in the 754 area code.
Most of the jobs in area code 754 have something to do with tourism. In fact, the Fort Lauderdale metropolitan area has more than 100,000 jobs in the boating industry. Furthermore, Spirit Airlines, National Beverage Corporation, and cruise lines supply the city with additional jobs. Fort Lauderdale is a fairly educated city and many residents commute to the financial district in Miami or work at American Express in area code 754.
Florida Area Codes By Number