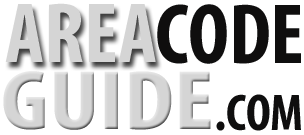 Area Code 321
Where Is Area Code 321?

Nearly 50 million tourists flock to area code 321 in Orlando each year. The 321 area code is used for Brevard County in Florida. Consequently, it is used for the city of Orlando as well as Melbourne. Created in 1999, area code 321 is an overlay to the 407 area code. The numbers 321 are used for space shuttle launches to count down the actual launch. As a result, the 321 area code is a tribute to this region's history as part of the Space Coast.
The Melbourne, FL area code is known for its pristine golf courses and unique signs of early human life. For instance, in the 1920s a renowned zoologist, C.P. Singleton, found Mammoth bones in the 321 area code. Close to where the Mammoth remains were found, human remains were discovered on a golf course. Found next to ancient man made weapons, both were labeled as belonging to the Pleistocene epoch. Not many people realize that Indians were not the first settlers in the 321 area code. In fact, humans of some kind were living in the Melbourne region 1,000s of years ago.
Orlando is much more well-known throughout the United States. Receiving more visitors than any other American city, the Orlando area code easily wins the top prize for tourism. Walt Disney World, Universal Orlando Resort, and SeaWorld Orlando combine to form the perfect trifecta that lures in tourists of every age. The city of Orlando is in the perfect spot in Florida for tourism. Not only is it located right by some of the world's most popular amusement parks, it is also in central Florida with easy access to other attractions. Visitors in area code 321 can take a short day trip to Busch Gardens in Tampa. Another option is to drive a few hours to see the Florida Everglades or to drive less than two hours either east or west and spend the day at the beach.
Many visitors in the 321 area code also take a short trip to Kennedy Space Center. Day trips to Miami are another popular itinerary item for Orlando tourists. In fact, there are many shuttles that operate between Orlando and other nearby Florida attractions, which make it easy for tourists to navigate the 321 area code and beyond.
If planning a vacation to Orlando during the summer, beware of the daily thunderstorms.  During the summer, late afternoons are characterized by heavy thunderstorms that turn bright skies dark in a matter of minutes. This quick turn into thunderstorms is an inconvenience for many residents and tourists in Orlando. With winds that are strong enough to destroy most umbrellas, it is wise not to plan outdoor activities for late afternoons in the 321 area code. Heat is another weather factor that affects the daily lives of residents and tourists. Orlando is located in Central Florida, which means that it does not experience the same cooling breezes as the coast does. As a result, the heat index in Orlando is known to be above 105 degrees Fahrenheit during the summer months. Humidity aggravates the temperatures and Orlando residents have become accustomed to the sticky feeling on their skin during the summer months.
The 321 area code is also a trendy place for those who participate in alternative lifestyles. In fact, nearly one in fourteen people in Orlando participate in alternative lifestyles. Orlando's community has further become eclectic with its large population of Puerto Ricans. More Puerto Ricans live in Orlando than any other place in Florida. Similar to the huge Cuban population in Miami, the Puerto Ricans in Orlando influence the culture of the 321 area code.
Due to all of the tourism, it is not surprising that Orlando is one of the top five most dangerous cities in the United States. For instance, in Florida an individual has a 1 in 126 chance of becoming a victim of a violent crime. In contrast, Orlando residents have a 1 in 52 chance of becoming a victim of a violent crime. Annually, there are thousands of crimes committed in the Orlando portion of the 321 area code. Accordingly, there are more than 200 crimes in Orlando for every square mile. Remarkably, this rate is more than four times the national average, which makes Orlando a surprisingly unsafe city to live in, despite the presence of Mickey Mouse.
Florida Area Codes By Number