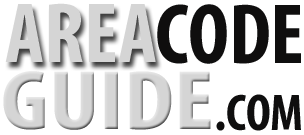 Area Code 727
Where Is Area Code 727?

Raging thunderstorms don't stop residents of area code 727 from enjoying the great outdoors. The 727 area code covers much of Pinellas County, particularly the cities of St. Petersburg and Clearwater. These areas were originally covered by the 813 area code but numbering relief became necessary in the late 1990s. As a result the 727 area code was split off from the 813 area code. As a result, residents in either area code do not have to dial ten digit numbers when calling someone in their same area code.
Clearwater is known internationally for its beautiful beaches in the Tampa Bay Area. With more than 2.5 miles of white sand beaches, tourists flock from all over to experience the beauty that the 727 area code has to offer. Due to the perfect baby powder-like sand, Clearwater Beach has received numerous rankings that place it on lists that cover some of the best beaches in the United States. Just over 100,000 residents are able to take advantage of the beaches in Clearwater due to the consistently excellent climate. It is not surprising that Clearwater residents love their ice cream due to the pleasant weather all year long. With a variety of ice cream shops scattered throughout the city, Sun Groves remain a favorite amongst locals. Sun Groves has specialty homemade ice cream flavors, including one that combines vanilla ice cream with orange sorbet. Priced to sell, the ice cream at Sun Groves flies out of their freezers on hot days and weekends.
Area code 727 has a thriving economy due to tourism. Attractions near area code 727 include Busch Gardens, and the Orlando theme parks that are just over one hour away. Clearwater beaches are packed with tourists each spring break and snow birds flock to the region during winter months. The climate in Clearwater is fairly temperate all year long with only several weeks each year when wearing a sweater is actually necessary. Locals in the 727 area code often do not even own a jacket and flip flops can be worn 365 days a year.  As a result, stores in area code 727 stock bathing suits all year round and winter coats are difficult to find.
In fact, if you are able to track down a warm down jacket, chances are that the price will be heavily reduced or marked down. It is definitely much easier to find a pair of comfy flip flops than snow boots in the 727 area code.
Other than its beaches, the Clearwater area code is also known worldwide as the headquarters of Scientology. Nestled quietly in Downtown Clearwater, Scientology's Headquarters are located right on the ocean. The building is named the "Super Power Building," but the building project was never completely finished. Original building plans wanted to place a huge cross at the top of the building, which met with huge opposition from locals. Many celebrities practice Scientology, which has unintentionally turned Clearwater into a celebrity hotspot.  For instance, John Travolta, Tom Cruise, Leah Remini, and even Kristie Alley are all frequent visitors to the 727 area code. In fact, Tom Cruise has a home near the Scientology Headquarters.
St. Petersburg is located right next to Clearwater and has a population of nearly 250,000 people, which is more than twice the amount of residents who live in Clearwater. In fact, St. Petersburg is one of the biggest cities in Florida. Every year, 99% of the days in the St. Petersburg area code receive sunshine. As a result, it has become a sought after retirement destination and attracts tourists from all over the world.
The 727 area code portion in St. Petersburg has a ton of excellent tourist attractions. The St. Petersburg Pier has fun restaurants and even an aquarium. It is a popular site for tourists and locals to crowd around during yearly festivals and Fourth of July fireworks. Furthermore, the site is historically significant because the first passenger airline flight left from the St. Petersburg Pier region in 1914. Right around the corner from the pier, is the Salvador Dali Museum and Holocaust Museum. Surprisingly, the Salvador Dali Museum is home to the most works by the celebrated artist outside of Europe. The unique exhibits inside the Dali Museum delight visitors from all over the world. In fact, some of the Dali exhibits feature human hair and strange videos that not only confuse museum patrons but also leave them wanting more. In contrast, the Holocaust Museum has free entrance and is more geared to the education of Florida's youth. Individuals who want a relaxed evening in St. Petersburg frequently head to Baywalk. The nightlife at Baywalk is excellent as it caters to the wealthy residents of area code 727. Elite restaurants and outstanding musicians provide entertainment for diners who regularly enjoy their meals right under the stars. The open air complex is also popular with young families taking their children on a stroll and for date nights. An IMAX Muvico theater is located right inside of Baywalk, making it the only stop necessary for a night filled with entertainment.
The 727 area code is also home to Tropicana Field in St. Petersburg, which is the home stadium of the Tampa Bay Rays. The pleasant climate in St. Petersburg also attracts MLB teams to the area for spring training. Consequently, residents of the 727 area code are accustomed to seeing famous baseball players walk their streets. Clearwater residents frequently spot Rays players at local spas getting pampered and at regular restaurant chains getting their calorie intake for the day. Additionally, the Tampa Bay Rays baseball team is unique, as they are the only team in the league that is able to do their spring training in the same venue where they play their home games. However, starting in 2009, the Tampa Bay Rays now hold their spring training in Port Charlotte.
Florida Area Codes By Number