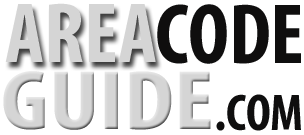 Area Code 773
Where Is Area Code 773?

Millions of people live in the 773 area code, which is used for Chicago, Illinois. The 773 area code was activated as a split from the 312 area code in 1996 after huge population growth exhausted the phone numbers available under area code 312. Both the 773 and 312 area codes are used primarily for the city, while suburbs of Chicago use the 708 area code. Even with these precautions, numbers under the 773 area code quickly dwindled and an 872 area code overlay went into effect in 2009. Accordingly, residents of Chicago must now dial ten digits even when making local calls.
The "City of Big Shoulders" is powerful in the academic, sports, and business arenas. In fact, the Chicago area code is the ultimate place to start your life, as there are many opportunities around each corner. In order to enjoy these opportunities, Chicago residents must brave hot and humid summers and freezing winters. The temperatures in the winter do not drop exceedingly low, but the wind causes a chill factor that cuts through sweaters and freezes bones. Regardless, residents brave the unpleasant weather patterns in order to take advantage of living in a city where major corporations group together. Chicago's gross metropolitan product exceeds $500 billion annually. Fortune 500 companies are found around every corner in the 773 area code, including Boeing, Kraft Foods, and Sears. Furthermore, commercial financial institutions in Chicago include the Chicago Stock Exchange and Chase Bank. The 773 area code actually has the second biggest business district in the United States.
Residents of area code 773 enjoy their heritage and identifying with certain ethnic groups. There is a large selection of ancestries that are thriving in Chicago, including significant numbers of people with Irish, Polish, Italian, German, and Assyrian heritage.
As a result, Chicago cuisine is rather eclectic and very reflective of the nationalities that reside within the city limits. For instance, Chicago residents enjoy authentic kielbasa that tastes as if it came fresh out of a restaurant in Poland. Italian cuisine is also world-class in Chicago, including some of the top rated Italian restaurants in the United States. Food enthusiasts can also track down authentic Greek cuisine and small Middle Eastern eateries that serve up portions large enough to feed an entire family. Not surprisingly, famous chefs often come from the 773 area code or choose it to launch their careers. Among the more well-known chefs in Chicago are Charlie Trotter, Grant Achatz, and Rick Bayless. Grant Achatz molecular gastronomical creations have won him awards ranging from "best chef" to "best rising chef" throughout the United States. Achatz's restaurant named Alinea in the 773 area code has received stunning reviews. Alinea was named the sixth best restaurant in the entire world by Restaurant magazine, a ranking that is coveted by restaurants throughout the country.
The 773 area code is also widely known as the "Best Sports City" in the United States. The Sporting News has ranked Chicago as the "Best Sports City" for 1993, 2006, and 2010. Undoubtedly, Chicago received this ranking due to its loyal sports fans and well-performing teams. For instance, the Chicago Bears have won the Super Bowl several times and the Chicago Blackhawks recently took home the Stanley Cup in 2010. The Chicago Bulls NBA team has also performed well, and is forever etched into history as the team that Michael Jordan helped win six NBA championships. In fact, Michael Jordan is arguably the best basketball player that has ever walked this earth. Jordan's career with the Chicago Bulls in the 773 area code was legendary and current NBA superstars only dream of one day achieving similar success. Furthermore, Jordan was one of the first athletes that successfully marketed his brand, turning athletic shoes that bear his name into retail gold.
Illinois Area Codes By Number