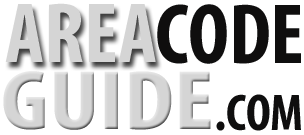 Area Code 447
Where Is Area Code 447?
Updated: December 26th 2017

Although this city is not very big, it is home to the University of Illinois, which is one of the best public universities in the country. Currently covered by the 217 area code, the 447 area code is planned as a future overlay for the region. As the university gains popularity, more people are moving to the future 447 area code, making it inevitable that the overlay will be needed. The Champaign area code is a typically collegiate area with tons of affordable restaurants and casual clubs. Residents enjoy the low key lifestyle and upscale restaurants are difficult to find, even though they do exist. As a small college town, Champaign is known for its unique coffee shops that are popular with both students and locals. Although there are Starbucks coffee shops in the region, it is much more worthwhile to try out one of the smaller establishments that are frequently family owned and operated. Due to the low key lifestyle, it is fitting that bicycling is a preferred mode of operation near the university in the 447 area code. Bicyclists are fortunate to have many trails that connect throughout the city. Furthermore, tourists can easily rent bicycles for the day and experience area code 447 from the perspective of a local and avoid dealing with a rental car or parking.
Illinois Area Codes By Number