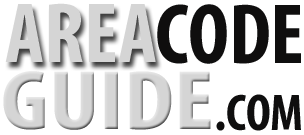 Area Code 309
Where Is Area Code 309?

There is not anything that is particularly special about the region that is widely recognized as Peoria, Illinois. Consistently in the shadow of its much larger neighbor, Chicago, Peoria residents strive to gain recognition as a great place to live and vacation. The 309 area code is used for Peoria as well as approximately 189 other small cities in Illinois. Area code 309 was implemented in 1966 and has a long history in Illinois. Population growth is not extreme in the Peoria area code, which makes it unlikely that an overlay or split will be necessary anytime in the near future.
People traveling to Peoria will be met with genuine hospitality and tons of open space. The 309 area code is beautiful and has several parks and nature centers. Residents in area code 309 enjoy being outdoors when the weather allows, and frequently visit the Wildlife Prairie State Park as well as the Forest Park Nature Center. Hiking is a popular activity but the terrain makes it grueling. As a result, it is a good idea to explore Peoria's great outdoors with a local unless you are an experienced outdoorsman.
Illinois Area Codes By Number