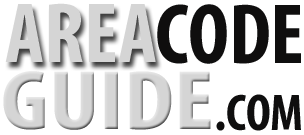 Area Code 938
Where Is Area Code 938?
Updated: January 22nd 2021

The 938 area code is home to the Redstone Arsenal and its economy is largely dependent on NASA's space shuttle programs. If not making news headlines as the rocket capital of the entire world, Huntsville garners plenty of attention for its erratic weather patterns. Area code 938 is not a stranger to tornadoes, hurricanes, and even blizzards interrupting generally mild weather.
Luckily, the unpredictable weather does not keep much needed defense contractors away. The space industry continues to thrive as more research on rockets is completed in the 938 area code. Of course, regular people cannot travel by using rockets; Huntsville recognizes this and has a variety of transportation methods for its residents to choose from. Whether you want to speed on one of the three highways, bicycle through nature, hop on a shuttle, or experience a real southern train, the Huntsville area code is the place to be. If you're interested in a more serious form of travel, the Huntsville International Airport has flights that will take you wherever your heart desires. You should know that the 938 area code has not been around as long as the space programs. In fact, area code 938 was only put into active use in 2010. However, we think that it will be just as successful as all of those rockets launched into outer space.
With all of that space travel, it is not surprising that Huntsville was chosen for several feature films about outer space adventures. Classic films and childhood favorites such as SpaceCamp, Beyond the Stars, Ravagers, and Apollo 13 were all filmed in the 938 area code.
More recent films such as the flailing blockbuster 20 Years After and Stranger than Fiction also have close ties with Huntsville. For those individuals who are not interested in being an extra on set or moving to Hollywood. The 938 area code still offers other options. For instance, the University of Alabama in Huntsville has the most engineering and physical science graduates in the entire state. Area code 938 is also one of the nation's best manufacturers of successful medical students.
If you're planning a trip to the 938 area code, we sincerely hope that you like space science. The biggest attraction is the US Space and Rocket Center, which is home to the famous US Space Camp, and boasts a Saturn V rocket that is a National Historic Landmark (that was a mouthful). If you are more of a creative type, you could visit the Clay House Museum that showcases collections of Noritake Porcelain from Japan. You could also visit the oldest hardware store in Alabama (where you could still shop) named Harrison Brothers Hardware Store, it has actual been thriving since 1879. Art enthusiasts aren't left out of the Huntsville area code attractions, as the Huntsville Museum of Art makes a genuine attempt to offer exciting traveling exhibitions and several permanent displays.
Major Cities In Area Code 938
Huntsville
If this sounds too educational for you, then you could head to the Huntsville Botanical Garden or go for a hike in the Monte Santo State Park. Don't get lost in the Monte Sano State Park though, it spans over 2,000 acres and we're not sure how good area code 938's cell phone coverage is. You could even visit a waterfall and Big Spring in the Big Spring International Park. If you are still looking for something to do and are more of the rebellious type, the Lydia Gold Skate Park could be just the thing to show off your tattoos and skills in an environment that appreciates them. Artists and musicians also have several options such as the Big Spring Jam or the Panoply Arts Festival in the 938 area code. However, true geeks would probably be most at home during the September Con*Stellation convention that honors all things science fiction. As you can see, the Huntsville, Alabama area code offers activities that will please almost anyone.
All Alabama Area Codes By Number