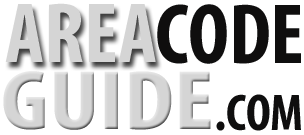 Area Code 659
Where Is Area Code 659?
Updated: February 25th 2021

Looking around the Magic City, you will be surprised to find green scenery that is contrasted with a bustling city.  City officials predict that population growth in Birmingham, Alabama will be on the rise during the next several years. As a result, the 659 area code has been put aside as a possible overlay for the current 205 code. However, the population does not seem to be growing too quickly, and the 659 area code will likely not be put into effect anytime in the near future.
Major Cities In Area Code 659
Birmingham
The Birmingham, AL area code received its nickname as the "Magic City" because of how quickly it bounced back after the great Depression. The future 659 area code suffered more than most other cities in the country and its subsequent booming economy shocked the world. Consequently, visitors to area code 659 can now enjoy a relatively thriving economy. Within the Birmingham area code, dogwood and cherry blossom trees line the streets that provide the perfect backdrop for the city's historical attractions and museums. Although not comparable to Washington, D.C., the 659 area code certainly does have its charm.


All Alabama Area Codes By Number