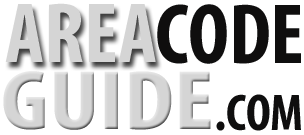 Area Code 251
Where Is Area Code 251?

Named after Mauvilla Indians, this city is home to the oldest carnival in the United States. However this is not a carnival for children, Mardi Gras draws partiers from all over the nation for a week of public intoxication along with costumed entertainment. No one would ever guess that a place that is this capable of partying could be in the same state that assembled the first rocket to put humans on the moon. In the 251 area code, you'll find that Mobile, Alabama plays by its own rules. Area code 251 covers southwestern Alabama, an area that has endured more than one major hurricane. This area includes Mobile, Baldwin, and Franklin. You have probably never heard of Baldwin or Franklin, unless you watch the weather channel. The only real claim to fame that these counties have is the havoc that has been wrecked on them by hurricanes.
Although the 251 area code covers cities that have been around for a long time, area code 251 is surprisingly new. In fact, it was created in 2001 as a split from area code 334. This also ushered in a new era of changing area codes, as people now had to input the new data into their electronic devices, a process that took almost a year. As one of the largest municipalities on the Gulf Coast of the United States, it shouldn't be a surprise that it took that look for officials to get everyone in that region on the new Mobile area code. Known as the Port City and as the City of Six Flags, Mobile is home to a variety of recreational activities. Furthermore, Mobile was originally the capital of colonial French Louisiana. Used as a colony for France, Britain, and even Spain, the Mobile, Alabama area code covers a region that is also very diverse culturally.
Mobile has endured many wars and by 1813 it was home to a measly population of 300 people. The weak population was quickly remedied with start of plantations.
The thriving plantation economy drew professionals and tradesmen to the 251 area code. There was a lot to trade and sell, as Mobile quickly became the second largest cotton exporter in the United States. Sadly, it not only traded cotton, Mobile also traded slaves. Although there were few people in Mobile who actually owned slaves, it served as the slave trading hub for the entire state. Area code 251 was largely defined by race relationships, including segregation ordinances, until the 1960s. All of the racial unrest gave Mobile a reputation of being a violent city, but it has improved its crime statistics in recent years.
Lately, the largest issue in Mobile is its geographical location, which makes it very susceptible to hurricanes. You may remember Hurricane Opal, Hurricane Ivan, and Hurricane Katrina, all of which caused damage to the 251 area code. Mobilians gracefully overcame these natural disasters with good 'ole southern hospitality. Never dwelling on the hurricanes that usually occur in the fall, they are known to have a memorable week of celebration each spring during Mardi Gras. A celebration dating back to 1703, this is one party that could also be called a historical event. You could take that solo cup filled with drink to the Mobile Carnival Museum and see the carnival's progression over the last few hundred years. If you are more interested in serious museums, area code 251 also has the Museum of Mobile and Battleship Memorial Park, which details the cultural and military history of Mobile respectively.
Major Cities In Area Code 251
Mobile
 If sports are more your cup of tea, you could go straight to the Ladd-Peebles Stadium to watch NCAA football. Not to be outdone, the Mobile Opera draws tons of people for each event. Over 60 years old, the opera continually draws more than a thousand people to each performance. Even more entertainment can be found during Bay Fest, which lasts three days and showcases over a hundred live musical acts.
All Alabama Area Codes By Number