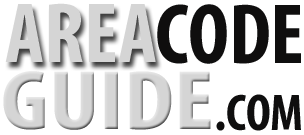 Area Code 205
Where Is Area Code 205?
Updated: January 21st 2021

Usually celebrated in the springtime, Mardi Gras is known to be quite the party in Alabama. Area code 205 is used for both western and central Alabama. If you are not very familiar with Alabama, you probably would not know that this includes Birmingham and Tuscaloosa. Back in 1995, the 205 area code was actually used for the entire state. However after several splits, first adding area code 334 and later 256, this area code has been able to free up some new numbers. Area code 205 is still very popular and covers a large portion of the state. Plans are in the works to add another area code, which would make more telephone numbers available in the Birmingham and Tuscaloosa area.
Home to a large number of counties, the 205 area code boasts the popular western counties such as St. Clair, Walker, Fayette, and Winston. As host to a former capital of Alabama, the 205 area code is rather well-known throughout the rest of the state. As the Tuscaloosa area code, it is associated with Native Americans. In fact, many Native Americans such as the Cherokee and Alabama were originally from Alabama. What is now present-day Alabama is home to their ancestors. Unfortunately, many of the Indians who were native to this area were removed and placed on reservations during the early 1800s. Native Americans get to have the last laugh as the very name of the state pays tribute to their origins there.
This claim to cultural awareness stays alive at the University of Alabama, which happens to also be located in Tuscaloosa. This little college town is a great place to live and has been recognized nationally as a great place to start a new venture.
Whether you are planning on buying your first home or starting your own bakery, the 205 area code is the place to be. If you like college football, you will even have a pretty good team to cheer for as the Alabama Crimson Tide continues to gain popularity. After winning the BCS National Championship in 2010, people were proud to be from the 205 area code. With all of that football, you should not be surprised that you can find some of the best sports bars in the country here. All that drinking and football combines into one intoxicating mixture that consistently places the University of Alabama on lists of party schools in America.
This may seem to be the perfect place to live but you should know that Alabama is known for more than one natural disaster. While you can expect to experience all four seasons, you must also be aware that Alabama is at risk for tornadoes and hurricanes. It is not uncommon for people of this area to show moral support for each other and southern goodness usually comes out during times of turmoil. Not to be outdone, Birmingham, Alabama, which is also covered by the 205 area code, is the largest city in Alabama. It houses more than twenty-five percent of all Alabamians. Originally a classically western city, think old western movies here, Birmingham is known for coal mines and railroads. Area code 205 is slowly shaking its cowboy and Wild West reputation, with the advent of several law schools. Other professional schools also abound here, including dentistry, medical, optometry, pharmacy, and nursing schools. With all of that new money, it is only fitting that Birmingham is one of the most popular centers of business in the entire Southeastern area.
Major Cities In Area Code 205
Birmingham
Tuscaloosa
All of those young professionals do more than work and go to sports bars; they also enjoy hiking Appalachian trails that happen to be right outside of the city. Birmingham sounds like a great place to be, however it is located in the center of Tornado Alley. People in the Birmingham, AL area code realize the importance of effective communication during times of epic disasters. While other parts of the country view the fall as a time of pretty fall leaves, Alabamians in the Birmingham area code recognize it as the coming of unpredictable weather. Many people choose to not pay attention to its bad weather reputation, as the schools and great quality of life overshadow it. Home to one of the number one high schools in America, Birmingham continues to maintain an outstanding educational track record. As you can see, area code 205 covers a diverse area that is rich in history and thriving as a modern community.


All Alabama Area Codes By Number