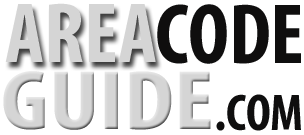 Area Code 929
Where Is Area Code 929?
Updated: February 23rd 2021

Area code 929 is the area code for the New York boroughs of Brooklyn, Queens, Staten Island, The Bronx, and the Marble Hill section of Manhattan. Area code 929 was put into service on April 16, 2011, and was created as an overlay of area codes 347 and 718.
New York City is split into five different boroughs: Brooklyn (Kings County), Manhattan (New York County), Queens (Queens County), Staten Island (Richmond County), and The Bronx (Bronx County). All five boroughs attract millions of visitors a year by offering countless options for eating, shopping, and sightseeing. Each borough has a distinct identity and its own borough president and limited governing powers. Brooklyn is situated on Long Island and is the most populous of the five boroughs. Many of the neighborhoods in Brooklyn have high ethnic concentration and characteristic cultural identity. There is never a dull moment when visiting Brooklyn because there are so many tourist attractions, including the Brooklyn Bridge, the Brooklyn Bridge Park, the Brooklyn Museum, the Brooklyn Brewery, and the Barclays Center.
Manhattan is the most densely populated of the five boroughs and is known as the administrative, cultural, and financial hub of New York City.
Manhattan is home to Central Park, Broadway, the Empire State Building, the Grand Central Terminal, and the Statue of Liberty. Queens is situated on Long Island and is geographically the largest of the five boroughs. Donald Trump, the current President of the United States, was born in Queens. Known as the most ethnically diverse county in the United States, Queens has played a major role in African-American culture. Queens has so much to offer, from international cuisine to spectacular parks to world-class sporting events. Staten Island might be the least populated of the five boroughs however it is the most suburban in character. Staten Island is separated from New Jersey and the rest of New York but is connected to them by several bridges and by the Staten Island Ferry. When visiting Staten Island, watch a baseball game at the Richmond County Bank Ballpark or visit the Historic Richmond Town to experience a slice of colonial life. The Bronx is the only mainland borough. The Bronx is known as the home of the New York Yankees, the Bronx Zoo, the Pelham Bay Park, and the New York Botanical Garden. Edgar Allan Poe lived in the Bronx from 1846 to 1849 and hip-hop first emerged in the Bronx in the early 1970s.


All New York Area Codes By Number