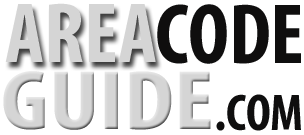 Area Code 212
Where Is Area Code 212?

Area code 212 is the area code for most of the borough of Manhattan in New York City. When area code 212 was put into use on January 1, 1947, it originally served the whole five boroughs of New York City. On September 1, 1984, area code 212 was split to form area code 718. Area code 212 was overlaid with area code 917 in 1992 and then was overlaid with area code 646 in 1999. In 2015, area code 212 was assigned an additional overlay area code; overlay area code 332 is to be put into use on June 10, 2017.
New York City is the most populous city and the most densely populated city in the United States. New York City is located at the southern tip of New York and is the center of the New York metropolitan area. Considered a global power city, New York City is a leader in commerce, media, fashion, technology, entertainment, finance, and education. Home to Wall Street, NASDAQ, and the New York Stock Exchange, New York City is the leading financial center of the world. New York City has been home to the headquarters of the United Nations since 1952. New York City is made up of five boroughs: Brooklyn, Manhattan, Queens, Staten Island, and The Bronx. Manhattan has some of the most expensive real estate in the world and is home to Silicon Alley, New York City's tech and startup scene.
New York City has a population of 8,175,133 and the racial makeup of the city is 44% White, 28.6% Hispanic, 25.5% African American, and 12.7% Asian (2010 Census).
New York City is home to over 100 colleges and universities, with the most popular being Columbia University, New York University, and Rockefeller University. The New York City Subway has been open since 1904 and has always provided service 24 hours a day, every day. With so many things to do and see, some of the major points of interest in the city include the National September 11 Memorial & Museum, the Metropolitan Museum of Art, the Empire State Building, the Statue of Liberty, the Rockefeller Center, the New York Public Library, and the Radio City Music Hall. New York City has over 28,000 acres of parkland; Central Park is located in Manhattan and is the most visited park in the United States. The city is also known for its street parades, which include the Macy's Thanksgiving Day Parade, the St. Patrick's Day Parade, and the LGBT Pride March.


All New York Area Codes By Number