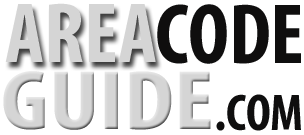 Area Code 646
Where Is Area Code 646?

Area code 646 is the area code for most of the borough of Manhattan in New York City. Area code 646 was put into service on July 1, 1999, and was created as an overlay of area code 212.
Manhattan is the third most populous borough and the most densely populated borough in New York City. Manhattan consists of Manhattan Island, Marble Hill, and several small islands and is bounded by the Hudson River, the East River, and the Harlem River. Manhattan has been crowned the cultural, financial, and entertainment capital of the world. Manhattan is divided into three districts; Downtown is home to the Financial District and New York's oldest Chinatown neighborhood; Midtown is the largest central business district in the world and is home to iconic buildings such as the Empire State Building and the Chrysler Building; Uptown is situated next to Central Park and is mostly residential.
Manhattan has a humid subtropical climate, featuring hot, humid summers and cold, damp winters. With a population of 1,643,734 people, Manhattan is ethnically and religiously diverse. Manhattan used to be a dangerous place, however the crime rate has decreased in the past few years.
Around 70% of residents in Manhattan use public transportation when going to work, namely the New York City Subway and then taxis and bicycles. Known as a major center for education, Manhattan is home to some of the best New York City public high schools and to well-known institutions of higher learning such as New York University and Columbia University. The economy in Manhattan is centered on Wall Street, the New York Stock Exchange, NASDAQ, Silicon Alley, tourism, and real estate. Real estate in Manhattan is among the most expensive in the world while Manhattan is also one of the highest income places in the United States. With 17.8% of Manhattan devoted to parkland, popular parks in Manhattan include Central Park, Bryant Park, Washington Square Park, Battery Park, and Riverside Park. Major landmarks in Manhattan include the Metropolitan Museum of Art, the Manhattan Skyline, the Grand Central Terminal, the Empire State Building, the Times Square, the Radio City Music Hall, and the Rockefeller Center. When it comes to culture, Manhattan is known for its Broadway, its extensive art collections, and its various street parades. Many important American cultural movements have taken place in Manhattan and today Manhattan is the center of LGBT culture in New York City.


All New York Area Codes By Number