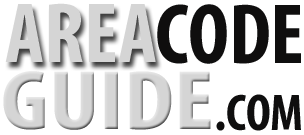 Area Code 928
Where Is Area Code 928?

Area code 928 in Flagstaff, Arizona, is also home to Mount Humphrey, which peaks at 12,643 feet as the highest mountain in the entire state. The Flagstaff area code split off from the 520 area code in 2001. It also covers the touristy Grand Canyon and the quaint town of Yuma, Arizona.
Located in northern Arizona, the 928 area code covers a fairly tight knit community. Consequently, crime is fairly low, with violent crimes occurring rarely. Many individuals in this region enjoy living close to nature and are frequent visitors to the Mount Elden and the Kachina Peaks Wilderness. With all of those trees, it is not surprising that one of the region's original economies was lumber. Presently, the 928 area code is more popular for companies such as Nestle and Walgreens.
Flagstaff's elevation of 7,000 feet makes it an ideal location for astronomical observations. The skies are clear and free of pollution, which made it easy to map the moon and plan safe landing sites for lunar modules. Accordingly, the Lowell Observatory and United States Naval Observatory call the 928 area code home. The Discovery Channel has caught on to the beautiful skies in Flagstaff, which undoubtedly fueled their decision to build their Discovery Channel Telescope there. To be able to spot astronomical phenomena, it is important for the city to diminish light pollution. As a result, the city council has made numerous ordinances that restrict outdoor lighting. These ordinances ensure that area code 928 always has pitch black skies. In fact, Flagstaff is internationally recognized as the first "International Dark Sky City." If you are an amateur or professional astronomer and would like to spot your favorite stars, taking your telescope to area code 928 would guarantee a happy evening.
The 928 area code frequently comes up in popular culture. For instance, Route 66 runs right by Flagstaff, attracting many tourists and travelers. The historic route that runs between Chicago and Los Angeles brings tourists to the city that probably would not know of it otherwise.
Area code 928 is proud of Route 66's presence and celebrates it each year on Route 66 Day. Flagstaff is also connected to Hollywood through its film presence. Flagstaff was used to shoot scenes for popular movies such as popular icon Forest Gump, Academy Award winning Little Miss Sunshine, Terminal Velocity, and even Casablanca. The scenic locale of the 928 area code makes it ideal for outdoor scenes as well as films that need a bit of a western vibe.
If you start to get bored in Flagstaff or want to see a geological wonder without leaving the area code 928, driving about 75 miles north to the Grand Canyon National Park could be just the right thing to do. As an internationally known tourist attraction, the Grand Canyon is undoubtedly the pride and joy of the 928 area code. We highly doubt that there are many other area codes in the world that can say that they contain exposed strata from the Proterozoic and Paleozoic eras. Although it is not the biggest or deepest canyon in the world, the Grand Canyon is definitely one of the most visually stunning. In fact, the Grand Canyon has taken millennia to reach the beauty that tourists go to admire today. It's no wonder that this portion of the 928 area code is under federal protection and designated as a U.S. National Monument.
Major Cities In Area Code 928
Flagstaff
Yuma
A small little town is located within the Grand Canyon, called Supai. With a population of fewer than 500 people, it is the epitome of isolation. In fact, the only way to get to this portion of the 928 area code is by helicopter or mule, unless you are interested in doing a physically challenging eight mile hike from the nearest road. With no cars allowed in this community, area code 928 sends out all of its mail on the back of mules. It should not be a shocker that over 90% of people who live in Supai are Native America, and less than 5% are Caucasian.
All Arizona Area Codes By Number