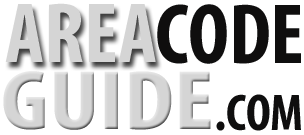 Area Code 602
Where Is Area Code 602?

For instance, John McCain, Sandra Day O'Connor, Carl Hayden, and William Rehnquist could all be called Phoenicians, people who call Phoenix, Arizona home. The 602 area code covers the majority of Phoenix residents. Originally established back in 1947, the 602 area code initially covered the entire state of Arizona. Due to massive increases in population, a split was necessary and other area codes were created in 1995 and 1999 to cover the rest of Arizona. Happily, most of Phoenix was able to retain the coveted 602 area code. Things do get confusing though in the Phoenix suburb of Glendale, where two homes that are just a few feet apart from each other could have different area codes.
The Phoenix area has a prime position in the northeastern tip of the Sonoran Desert. Correspondingly, people in area code 602 are blessed with a subtropical arid climate. The summers are often brutal with temperatures sometimes spiking above 100 degrees Fahrenheit. However, the high summer temperatures ensure a mild winter. You could even compare area code 602's climate with that of Baghdad in the Middle East. Most people would not expect to need an umbrella in such a desert climate, but you may still need to pack one. During the summer months monsoonal moisture arrives in the form of sky high humidity levels and heavy rain. This rain has been known to lead to flooding, which is surprising in the sunny Phoenix area code. Even with the wet portions of the summer, March still receives the most rain. This may be because the summer months receive a large portion of their rain in the form of chunks of hail. Winters in area code 602 are sometimes a little chilly, but the urban heat island is protected from any major drops in temperature. In fact, all of those buildings and roadways in the center of area code 602 absorb the heat, and then acts as a heater on colder days.
The 602 area code is divided up into different urban villages. Some of these villages are traditionally important to the area, while others are relatively new and still developing.
These villages were created in order to make sure that job opportunities and housing are evenly distributed across Phoenix. Additionally, each village is encouraged to develop and maintain a distinctive identity, making each one special in its own way. Encanto, Estrella, Alhambra, Camelback East, Central City, Deer Valley, Desert View, Ahwautukee Foothills, Laveen, Maryvale, North Gateway, Paradise Valley, South Mountain, North Mountain, and Rio Vista make up the fifteen villages in the 602 area code.
Phoenix is an agricultural hot spot that is slowly dwindling as cities take over more of the land. The 602 area code is ideal for cattle, cotton, and citrus plants, but the focus is shifting to tourism. Phoenix is also able to maintain its economy through the presence of Arizona State University and governmental jobs, as Phoenix is the state capital. Other major companies also flock to Phoenix, including Allied Waste, Avnet Apollo Group, Freeport-McMoRan, Pinnacle West, and even PetSmart. Even the headquarters of Honeywell's Aerospace division is located in the 602 area code. American Express and internationally known U-HAUL also has a large presence and supply the city with jobs.
Major Cities In Area Code 602
Phoenix
If you're thinking about traveling to the 602 area code be prepared for wild experience. With its large Hispanic population, it is easy to find authentic Mexican food that will rock your taste buds. You could even do a taste bud tour and hop on the Valley Metro. However, you may want to do this in the winter time, as many of the Valley Metro's stops do not have any covering that will shade you from the sun. If your interests are more cultural and less culinary, you could head straight to the Phoenix Museum of History or the Heard Museum. Popular exhibits about Native Americans attract a quarter of a million visitors to the Heard Museum each year. You will have a difficult time finding another museum where you can view over four hundred Hopi kachina dolls that have been beautifully preserved.
All Arizona Area Codes By Number