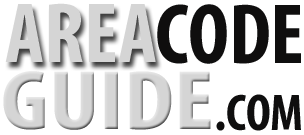 Area Code 623
Where Is Area Code 623?

Home to the NFL games of the Arizona Cardinals at the Sun Devil Stadium on the campus of Arizona State University, as well as 2008 Super Bowl XLII, the quiet town of the 623 area code knows how to root loudly for their home team. However, the 623 area code has not always been around. Created as recently as 1999, the 602 area code was implemented due to the rapid population growth in Phoenix during the 1990s. Splitting off from the 602 area code, this Phoenix area code covers smaller areas such as parts of Glendale, Peoria, El Mirage, Sun City, Sun City West, Tolleson, Avondale, Surprise, Goodyear, Buckeye and Youngtown. The largest of these parts is undoubtedly Glendale with Peoria following closely behind. The other cities are small and fun, but have tiny populations and no real claim to fame.
One of the fastest growing municipalities in Phoenix is Surprise. No really, the name is Surprise. This part of the 623 area code was never expected to amount to much. In fact, when Flora Mae Statler named it in 1938, she chose to name it "Surprise" because she "would be surprised if the town ever amounted to much." Fortunately, the town of Surprise has been very surprising with its population growth. Many people come to this town to retire. The fun name, excellent weather, and great home prices draw in thousands of retirees each year. Not much happens in Surprise, except for the spring training of the Kansas City Royals and Texas Rangers MLB teams.
Located about 7 miles from Downtown Phoenix, Glendale is a fun place to live. This portion of the 623 area code is home to the massive University of Phoenix Stadium, where the Arizona Cardinals train.
Despite its name, the University of Phoenix Stadium is home to professional rather than collegiate sports. In fact, this stadium's unique roll out grass field was designed by famous architect Peter Eisenman and even featured on the television series Modern Marvels. Having cost over 455 million dollars to build, the stadium is definitely the pride and joy of the 623 area code. There is much more than sports though, as the 623 area code is well-known as Arizona's Antique Capital. With approximately 50,000 young families, the 623 area code is buzzing with plenty of disposable income. In light of this, you should not be surprised to learn that the Glendale Chocolate Festival and Annual Glendale Jazz and Blues Festival are located in area code 623.
Major Cities In Area Code 623
Phoenix
Furthermore, America's first African American millionaires, the Haw family, call Glendale home. American Idol's Season 6 winner, Jordin Sparks is also from Glendale. However, the most notable resident in the 623 area code is Stephenie Meyer, author of the Twilight saga. Growing up in the Phoenix area code undoubtedly helped shape Meyer's creative ideas. As one of the most influential individuals in this decade, we are sure her neighbors in area code 623 are happy to be rubbing shoulders with the novelist. The 623 area code was the launching pad for another famous woman, Jennie Garth. The actress grew up in Glendale and started pursuing her dream doing talent shows in local high schools. After being discovered by a Hollywood talent scout, Garth was able to leave area code 623 and move to Hollywood. Now who would have ever guessed that all of these well-known people came from a tiny suburb of Phoenix, Arizona?
All Arizona Area Codes By Number