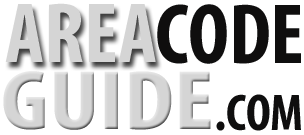 Area Code 520
Where Is Area Code 520?

The Mexican American labor leader improved civil rights in America, which is not surprising in the racially eclectic city of Yuma, Arizona. Area code 520 splits off from area code 602. This change was made back in 1995, which means that many people may have already forgotten about the original split. Later on another split occurred in 2001, when area code 928 split off from 520. All of these splits and changes are fairly confusing. Presently, area code 520 serves Tucson and Yuma, Arizona as well as many other small communities and counties.
Area code 520 mostly covers Tucson, Arizona. With a population of about ½ million people, it definitely is used quite often. In fact, we are pretty sure that all of those students at the University of Arizona, which is located in the 520 area code, do a lot of dialing. This region is known for much more than its university; its main attraction is Optics Valley. The 520 area code has long held the title as one of the main areas in America that sell optics and optoelectronics systems.
Known as an incredibly bicycle friendly city, the Tucson area code tends to attract athletes and younger individuals who are environmentally conscience. For instance, many of the golf courses in the 520 area code use reclaimed water. Certainly, the University of Arizona's presence tends to fuel research in water conservation efforts. People in the 520 area code respect nature for its other gifts as well, including valuable gems and minerals. Every year, the Tucson Gem and Mineral Show displays a multitude of shows covering different kinds of gems, stones, and even fossils. In fact, the mineral show is one of the largest in the world.
Besides its bicycle trails, the 520 area code is also known for its sports teams. The University of Arizona Wildcats performs particularly well in basketball and the swim team is well on its way to the top.
Nevertheless, bicycling tends to gain the most attention as the "El Tour de Tucson" covers the largest perimeter of any cycling event in America. Creativity also manifests itself in the 520 area code, which can be mainly seen in museums and university collections. For instance the Tucson Museum of Art and the University of Arizona Art Museum showcases a variety of valuable pieces, including those belonging to Jackson Pollock. More modern art is definitely visible in area code 520, including The HangArt, which uses a historic warehouse as a studio and gallery.
Other attractions in the 520 area code include its many parks and golf courses. The Tucson area code actually has over 120 parks and five golf courses that are open to the public. Tourists may want to visit the Tucson Botanical Gardens for an afternoon stroll. If you are interested in more extreme sports such as rock climbing, you should probably head over to Mt. Lemmon, which is just outside of the 520 area code. The mountain offers a variety of activities and even functions as a ski resort during the cold winter months. If you want an even bigger adrenaline rush, head over the Tucson Raceway Park and watch a NASCAR race take place.
Major Cities In Area Code 520
Tucson
Yuma
With considerably less people, the Yuma area code has a population of well under a hundred thousand people. However, it is still able to find itself on headlines, although not for the best reasons. The 520 area code in Yuma has been plagued by high unemployment ratings. Unfortunately, it has ranked as the second highest place of unemployment in the entire country. On paper this may seem dire; however agriculture in area code 520 is partly to blame. Harvesting seasons vary from year to year, which results in major unemployment for individuals who count on harvesting as their main source of income.  Maybe all of that unemployment has made the people in the 520 area code a bit more creative or angry (you may decide which), as several UFC fighters were born and raised in this area.
All Arizona Area Codes By Number