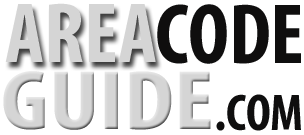 Area Code 936
Where Is Area Code 936?

Area code 936 is found in Texas primarily serving the Deep East Texas region. Area code 936 is located in the Central Time Zone and covers 20 counties of Texas. Area code 936 was put into effect on February 19, 2000, and was created from a split of area code 409.
Lufkin is situated in Deep East Texas and is the county seat of Angelina County. Going back in history, Lufkin was founded in 1882 and named for Abraham P. Lufkin, a prominent Galveston merchant and politician. Founded as a stop on the Houston, East and West Texas Railway, Lufkin quickly grew due to its proximity to the railroad and as a result of the lumber boom. Lufkin Industries was founded in 1902 and gained recognition for its oilfield pumping units. Today Lufkin has a population of 35,067 and the racial makeup of the city is 56.7% White, 27.4% African American, 24.1% Hispanic, and 1.6% Asian (2010 Census). Unfortunately Lufkin is a dangerous city to reside in. Downtown Lufkin contains numerous antique shops, specialty boutiques, and locally owned restaurants. Angelina College and Texas Bible College are the only institutions of higher learning based in Lufkin, which is why many college students attend Stephen F. Austin State University in nearby Nacogdoches. Ellen Trout Park is one of the city's premier parks and features the Ellen Trout Zoo, a lake full of fish, picnic areas, and playgrounds. Points of interest in the city include the Naranjo Museum of Natural History, the Texas Forestry Museum, the Museum of East Texas, and the Pines Theater.
Nacogdoches is situated in the heart of Deep East Texas and is the county seat of Nacogdoches County. Nacogdoches is approximately three hours away from Houston and Dallas and is best known for being the oldest city in Texas. Nacogdoches has a humid subtropical climate, characterized by hot, humid summers and generally mild to cool winters. Going back in history, the area was originally a Caddo Indian settlement until 1716 when Spain established a mission called Mission Nuestra Señora de Guadalupe de los Nacogdoches. In 1772, the Spanish government decided that preserving the mission was too costly and they forced all settlers out of the area. In 1779, Antonio Gil Y'Barbo led some of the settlers back to Nacogdoches; his return marked the beginning of the town of Nacogdoches. People from the United States settled in Nacogdoches in 1820 and in 1832, the Battle of Nacogdoches brought the local settlers together, which in turn drove the Mexican military from east Texas. In 1859, Nacogdoches was the site of Texas' first oil well. While six flags have flown over Texas, nine different flags have flown over Nacogdoches; the nine nations that have had sovereignty over Nacogdoches are Spain, France, Mexico, the Republic of Texas, the Confederate States of America, the United States of America, the Magee-Gutierrez Republic, the Long Republic, and the Fredonian Rebellion.
Nacogdoches has a population of 32,996 and the racial makeup of the city is 58.5% White, 28.8% African American, 16.8% Hispanic, and 1.8% Asian (2010 Census). The average crime rate makes Nacogdoches a semi-dangerous city to reside in.
Nacogdoches is home to Stephen F. Austin State University, one of the city's top employers. Many local businesses employ university students and depend on them as customers. Other large sectors of the economy include lumber, healthcare, agriculture, and manufacturing. Nacogdoches is home to Texas' largest azalea garden, the Ruby M. Mize Azalea Garden. The eight-acre garden features over 7,000 azaleas and is located on the campus of Stephen F. Austin State University. The Millard's Crossing Historic Village features a complex of 19th century East Texas buildings furnished with an eclectic collection of antiques. Tourists and locals love downtown Nacogdoches because it contains a number of antique stores, art galleries, and boutiques. Since Nacogdoches County is the top blueberry producer in Texas, Nacogdoches hosts the Texas Blueberry Festival every year. The Nine Flags Festival is one of the premier holiday celebrations in Texas, as it pays homage to the rich and spirited history of Nacogdoches. The festival includes a Christmas parade and a special lighting ceremony.


All Texas Area Codes By Number