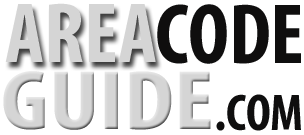 Area Code 770
Where Is Area Code 770?

With a growing population of approximately 60,000, the city of Marietta is situated just a few miles outside of Atlanta, Georgia. Covered by the 770 area code, Marietta residents often work in Atlanta. The 770 area code was implemented in 1995 in order to provide numbering relief to the Atlanta Metropolitan Area. The entire region was originally covered by the 404 area code, but massive population growth made it necessary to add new numbers. The 770 area code was overlaid by the 678 and 470 area codes in recent years, which have made it necessary to dial ten digits even when making local calls. When signing up for a new phone line, Atlanta Metro residents are able to pick from the 404, 678 or 770 area codes. Generally, the 404 area code is reserved for individuals who actually live inside Atlanta's city limits.
Marietta residents enjoy living in a fairly peaceful community. The population is fairly young and diversified. In fact, more than one-third of residents in the 770 area code are pursuing a degree at one of its educational institutions. For instance, Southern Polytechnic State University has more than 5,000 students and is known for its professional programs in engineering, architecture, and the sciences. Life University is also located in the Marietta area code and offers a number of degrees. The most popular degree at Life University is in chiropractic medicine at Life Chiropractic College. Currently, Life Chiropractic College is actually one of the biggest schools of chiropractic medicine in the world, which has placed area code 770 on the international map.
Upon arrival in the 770 area code, one will quickly notice the new buildings and many fast food chains. Large homes are much more affordable in Marietta than in its Atlanta neighbor. In fact, one could easily buy a huge mansion in the Marietta, GA area code without breaking the bank. As a result, many homes in Marietta are quite large and impressive. Sprawling lawns and four car garages are a common sight in Marietta. The homes are also often built on hills and have acres of land filled with gorgeous trees right in their backyards. Due to the homes' affordability, many people purchased a few homes during the housing boom a few years ago. Planning to flip these homes with fluctuating mortgages, the real estate market became flooded. Unfortunately, there were more homes on the market than buyers, which resulted in even a larger drop in home prices in area code 770.
For just a few hundred thousand dollars, one could now purchase a home that comes complete with a movie theater and perhaps even a pony in the 770 area code.
There is not that much to do in Marietta for recreational activities. Most residents flock to Atlanta's huge malls and museums on weekends for entertainment. Furthermore, performances by artists such as Taylor Swift and Britney Spears also lure residents from area code 770 into Downtown Atlanta. Lenox Square is also a popular attraction with Marietta residents. Located in the heart of Atlanta, Lenox Square has over 1.5 million square feet of retail space and almost 250 stores. One could spend an entire weekend in Lenox Mall and still not be able to adequately browse through all of its stores. Marietta residents also tend to be huge hockey fans, which makes it a must for them to attend at least one NHL Thrasher game each year. In contrast, baseball enthusiasts also flock to Atlanta for the Atlanta Braves games that take place from April until September at Turner Field.
There is however a couple of cute restaurants and tea rooms in the 770 area code, which have maintained the southern charm that people love about Georgia. Good southern barbeque is also easy to find in Marietta, including the Williamson Brothers Bar-B-Q. The Williamson Brothers claim to have the best barbeque in the country, which is easy to believe when you smell the mouth watering ribs from a mile away and see how quickly the restaurant fills up around dinner time. After dinner everyone quickly realizes just how good the food tasted and often feels the need to go to the gym. Luckily, Six Flags White Water theme park is located right in area code 770. Offering more than 50 ways to get wet and burn off calories, Six Flags White Water is the perfect dessert after a heavy southern barbeque meal.
Major Cities In Area Code 770
Atlanta
Marietta
Nature enthusiasts are right at home in Marietta. Several trails make hiking a fun weekend activity and horseback riders will be happy to learn that there are many stables in the 770 area code. For instance, places such as Mud Creek Ranch offer riding parties to children for just a few hundred dollars. Georgia residents are mostly in tune with nature, which offers many other activities that are just a short drive away. Mercier Orchards is a popular day trip for Marietta residents who wish to pick their own apples and try out the onsite restaurant's delicious apple creations. In fact, Mercier Orchards are known throughout the country for their delectable fried apple pies that are reminiscent of a Krispy Kreme donut with apple filling. Accordingly, many residents of area code 770 make the hour drive regularly to Mercier Orchards in order to satisfy their longing taste buds. In the fall, many residents also pick their own pumpkins and enjoy hay rides at local pumpkin patches.
The biggest industry in Marietta is undoubtedly Lockheed Martin. Employing many residents in the 770 area code, Lockheed Martin remains an international powerhouse. In fact, Lockheed Martin has over 120,000 employees throughout the United States and annual revenue in excess of $45 billion.  The Dobbins Air Reserve Base also supports the economy in area code 770.
Georgia Area Codes By Number