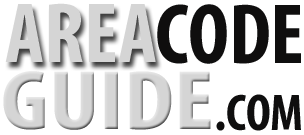 Area Code 470
Where Is Area Code 470?

Major Cities In Area Code 470
Atlanta
The 470 area code is a fairly new addition to the city of Atlanta. Implemented as recently as 2010, it was created as an overlay to the 678 area code. Accordingly, Atlanta residents are required to dial ten digit numbers even when making local calls.
The excellent temperatures in the Atlanta, GA area code make it ideal for sports. Many professional sports teams are based in the 470 area code including teams for the MLB, NFL, and WUSA. The Atlanta Braves are part of MLB and have consistently performed well, including a win at the World Series in the 1990s. The Atlanta Falcons, an NFL team, have similarly performed well. For instance, the Atlanta Falcons won the Super Bowl in the 1990s and have been the recipient of four division titles. Atlanta has also hosted the Super Bowl twice, which has made it a household name for football fans throughout the United States. Furthermore, the 470 area code hosted the 1996 Summer Olympics, solidifying Atlanta as a center of great athletic achievement.
Georgia Area Codes By Number