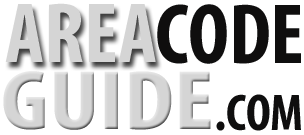 Area Code 404
Where Is Area Code 404?

Area code 404 is used primarily for the city of Atlanta and the regions that directly border it. Initially, the 404 area code was used for the entire state of Georgia but a quickly expanding population made it necessary to implement other area codes. For instance, in 1954 the first split took place and area code 912 was assigned to central Georgia. In the last twenty years, many other area codes were added to Georgia through splits and overlays. The new Georgia area codes include 470, 770, 678, 762, and 478. The 678 area code is now also used in the Atlanta area code, which makes it necessary for ten digits to be dialed even for local numbers.
Atlanta is the capital of Georgia and also has a population that is steadily nearing half-million. There are more than 5 million people in the Atlanta metropolitan area, and many of them commute to Downtown Atlanta for work. Accordingly, Atlanta is one of the biggest metropolitan areas in the United States. The 404 area code is also the home of major corporations as well as the world's busiest airport. Hartsfield-Jackson Atlanta International Airport is used by more than 88 million passengers each year. The airport functions as a hub for Delta and is often a connecting destination for international travelers that are leaving from the United States. For instance, there are almost one million flights for domestic and international destinations that depart from Hartsfield-Jackson International Airport. Many individuals dread the long corridors, which act like a maze to inexperienced travelers. However, the huge hub of transportation is welcomed by Atlanta area code residents that enjoy being able to navigate to nearly anywhere in the world from their backyard.
The Atlanta area code is used as the location for the headquarters of major corporations such as The Coca-Cola Company, UPS, delta Air Lines, The Home Depot, and AT&T. It makes sense that UPS is based in Atlanta, especially because it is such a center for transportation.
Additionally, Coca-Cola was invented in the 404 area code, which makes it the perfect spot for the now multi-billion dollar company's headquarters. In fact, Coca-Cola has now branched out into more than 200 countries and its annual revenue is over $35 billion. The Home Depot was also founded in Atlanta, and has subsequently become a home improvement giant. In fact, The Home Depot has more than 300,000 employees and has a net income of approximately $3.3 billion. Each year, The Home Depot makes more than $67 billion in revenue, which is nearly twice that of the Coca-Cola Company. The huge growth of The Home Depot is undoubtedly a success story, particularly if one considers that it was founded as recently as 1978. Similarly, UPS is consistently enjoying an annual net income of almost $3.5 billion with its headquarters in the 404 area code.
Naturally, Atlanta has a thriving economy. It has one of the highest concentrations of Fortune 500 companies' headquarters in the world. Fast food companies and a myriad of other industries have also centered their headquarters in the 404 area code. Furthermore, biotechnology companies and news stations help boost the economy. For instance, CNN International, TNT, and the Cartoon Network are all based in Atlanta. Perhaps most importantly, the Centers for Disease Control and Prevention are also centered in the 404 area code. As a federal agency of the United States, the CDC has more than 15,000 employees and is responsible for helping prevent diseases and controlling outbreaks in the United States.
Major Cities In Area Code 404
Atlanta
The Atlanta, Georgia area code has a fairly diverse population. More than half of the population in area code 404 is African America while only 38% is Caucasian. Additionally, Atlanta has growing Hispanic and Asian populations. The 404 area code also has a fairly high median family income of nearly $60,000. Interestingly, Atlanta has a significant alternative lifestyle community, ranking 3rd nationally. In fact, more than one in ten people in Atlanta participate in an alternative lifestyle. The 404 area code also has a ton of single individuals that live alone. More than one-third of people who live in Atlanta are actually living alone in single-person households. Atlanta's diverse population is quickly increasing, as more people flock to the vibrant city.
Georgia Area Codes By Number