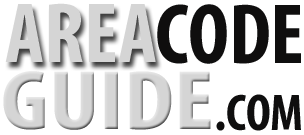 Area Code 734
Where Is Area Code 734?

Area code 734 serves the southern portions of southeast Michigan; the four counties within area code 734 are Livingston County, Monroe County, Washtenaw County, and Wayne County. Area code 734 was brought into effect on December 13, 1997, as a split from area code 313.
Ann Arbor is a city in area code 734 and the county seat of Washtenaw County. John Allen and Elisha Walker Ramsey founded Ann Arbor in 1824; they named the town after their wives, both named Ann, and for the stands of bur oak trees. In 1837, the University of Michigan moved from Detroit to Ann Arbor. Today Ann Arbor is situated on the Huron River and is about 35 miles west of Detroit. The city was given the nickname Tree Town due to the dense forestation of its parks and residential areas. Ann Arbor has a humid continental climate, which means hot, humid summers and cold winters. Ann Arbor has a population of 113,934 and the racial makeup of the city is 70.4% White, 14.4% Asian, 7.7% Black, and 4.1% Hispanic (2010 Census). The economy in Ann Arbor is mainly based around the University of Michigan; it currently employs around 30,000 workers. Other major sectors of the city's economy include high tech, health services, and biotechnology. When it comes to culture, the University of Michigan is home to museums and several performing arts groups and facilities. Museums on and off campus include the Ann Arbor Hands-On Museum, the Kelsey Museum of Archaeology, the University of Michigan Museum of Art, and the University of Michigan Museum of Natural History. Annual events in the city that draw many visitors include the Ann Arbor Art Fairs and the Ann Arbor Film Festival. The city is also home to the Michigan Stadium, the largest stadium in the United States. An interesting fact about Ann Arbor is that the city has a long history of openness to marijuana; the city has many pro-marijuana residents and many medical marijuana dispensaries.
Livonia is a city in the northwest part of Wayne County in Michigan. The city is a part of Metro Detroit and is located roughly 15 miles northwest of downtown Detroit. Livonia first started as a township in 1835 until it was incorporated as a city in 1950. Six U.S. presidents have visited Livonia and they are: Bill Clinton, George Herbert Walker Bush, George W. Bush, Gerald Ford, Richard Nixon, and Ronald Reagan.
Livonia has a population of 96,942 and the racial makeup of the city is 92.0% White, 3.4% Black, 2.5% Hispanic, and 2.5% Asian (2010 Census).
Livonia's economy isn't based around anything in particular but rather a bunch of things including restaurants, retail stores, colleges, schools, churches, and parks. When it comes to food and shopping, residents and tourists go to Laurel Park Place, an upscale shopping mall with over 70 restaurants and stores. The city itself does not have many points of interest, however, Livonia is ideally located halfway between downtown Detroit and Ann Arbor, which means museums, sporting events, and casinos are only 20 to 30 minutes away. Some of the parks in the city include Rotary Park, Bicentennial Park, Devonaire Park, and Mies Park.
Major Cities In Area Code 734
Ann Arbor
Livonia
Canton
Westland
Taylor
Taylor is a city located in Wayne County, Michigan. It was originally known as Taylor Township until it was incorporated as a city in 1968. Taylor Township was organized in 1847 and was named for Zachary Taylor, a national military hero who eventually became the twelfth President of the United States. In more recent times, three U.S. presidents have visited Taylor: Bill Clinton, George W. Bush, and Barack Obama. Taylor has a population of 63,131 and the racial makeup of the city is 78.0% White, 15.8% Black, 5.1% Hispanic, and 1.8% Asian (2010 Census). The economy is centered on the Downriver Campus of the Wayne County Community College District, restaurants, shopping, and commercial and industrial sectors. Two of the biggest places to visit include the Southland Shopping Center, a shopping mall with over 100 stores, and Heritage Park, a large park that features soccer fields, historic buildings, playgrounds, ball diamonds, and picnic areas. An interesting fact about Taylor is that the city was home to the first Hungry Howie's in 1973.


All Michigan Area Codes By Number