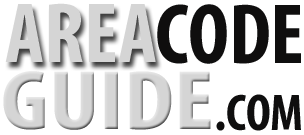 Area Code 231
Where Is Area Code 231?

Area code 231 is found in Michigan and serves the northwestern portion of Michigan's Lower Peninsula. Area code 231 stretches all the way from Muskegon in the South to Petoskey in the far North. It was established in June 1999 as a split from area code 616. Area code 616 formerly covered the whole western half of Michigan; essentially area code 213 is the northern half of the old 616 area code.
Muskegon is a city in area code 231 with an estimated population of 38,401 (Census 2010). Out of the estimated 38,401 people, 57% are White, 34.5% are Black, and 8.2% are Hispanic (Census 2010). Going back in history, human occupation of Muskegon began with the Paleo-Indian hunters. After them, Ottawa and Pottawatomi Indian tribes inhabited the area until they were forced to move by the French. At the same time, both Euro-American settlement and the exploitation of the area's vast timber resources began in 1837. When lumbering exploded in the mid-nineteenth century, it brought many settlers from as far away as Germany and Ireland. Today some of Muskegon's geographical features include Muskegon River, Muskegon Lake, Bear Lake, Mona Lake, and Lake Michigan. The city supports local music and art with its Blue Lake Fine Arts Camp and Frauenthal Center for the Performing Arts. Two of the biggest museums in Muskegon are the Muskegon Heritage Museum and the USS Silversides Submarine Museum. The city also hosts many festivals a year including Rockstock, Muskegon Bike Time, and Michigan Irish Music Festival. Pertaining to outdoor recreation, Muskegon is home to Muskegon State Park, P.J. Hoffmaster State Park, Pere Marquette Beach, and Michigan's Adventure.
Named after the Grand Traverse Bay, Traverse City is a city in area code 231 with an estimated population of 14,674 (2010 Census). Out of the estimated 14,674 people, 94.4% are White, 1.9% are Hispanic, 1.8% are Native American, and 0.7% are Black (2010 Census).
Traverse City experiences warm, mild summers and severe winters while Lake Michigan and Grand Traverse Bay hugely impact the city's diverse coastal weather patterns. What makes Traverse City special is the fact that it is the largest producer of tart cherries in the United States. When the cherry harvest approaches, the city hosts the annual National Cherry Festival. The festival occurs for the first full week of July and attracts around 500,000 visitors annually. In addition to being a top producer of tart cherries, Traverse City is one of the centers of wine production in the Midwest due to the amount of grapes produced in the countryside. The majority of the economy is based on tourism; in addition to the National Cherry Festival, other tourist attractions include freshwater beaches, vineyards, forests, and downhill skiing areas. Michigan historical markers in the city include City Opera House, Traverse City State Hospital, Bingham District No. 5 Schoolhouse, and Perry Hannah House. Pertaining to sports, Traverse City is home to a professional baseball team, Traverse City Beach Bums, and a semi-professional football team, Traverse City Wolves. The city was named among the top ten places for local wine (USA Today) and among the 10 best places to retire in the U.S. (U.S. News).
Major Cities In Area Code 231
Muskegon
Norton Shores
Traverse City
Cadillac
Big Rapids
Cadillac is a city in area code 231 with an estimated population of 10,355 (2010 Census). Out of the estimated 10,355 people, 95.6% are White, 1.8% are Hispanic, 1% are Asian, and 0.5% are Black. Cadillac has a humid continental climate, meaning warm summers and cold winters with large amounts of snowfall; the presence of Lake Michigan causes the climate to undergo temperate seasonal changes. Manufacturing drives Cadillac's economy, with over 26% of the labor force employed in manufacturing. In addition to manufacturing, the city is considered a tourist spot due to its closeness to two lakes, multiple forests, and number of major highways. Home to a relatively large number of American chestnut trees, Cadillac is often referred to as Chestnut Town, USA. Michigan historical markers in the city include the Shay Locomotive, the Cadillac Carnegie Library, the Cobbs & Mitchell Building, and the Charles T. Mitchell House. While there is not enough evidence and testing to back up the study, Cadillac was said to be one of three top areas for Lou Gehrig's Disease.


All Michigan Area Codes By Number