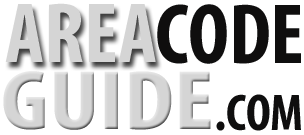 Area Code 947
Where Is Area Code 947?
Updated: January 27th 2021

Area code 947 is found in Michigan and covers two counties of Michigan, Oakland County and Wayne County. Area code 947 was brought into effect on September 7, 2002, as an overlay of area code 248.
Troy is a city located in Oakland County in Michigan. It is the largest city in Oakland County and is apart of Metro Detroit's suburbs. Troy has a population of 80,980 and the racial makeup of the city is 74.1% White, 19.1% Asian, 4.0% African American, and 2.1% Hispanic (2010 Census). When it comes to crime, Troy is considered one of the safest cities in Michigan. Troy is a major business and shopping destination in Metro Detroit and because of that, Troy has the second highest property value in Michigan. With many office centers, Troy is home to a number of major companies. In regards to shopping, all shopping is done at the upscale Somerset Collection mall. Points of interest in Troy include the Stage Nature Center, the Troy Historic Village, and the Bhartiya Temple.
Southfield is a city located in Oakland County in Michigan. The city sits right on Detroit's northern border. Southfield has a population of 71,739 and the racial makeup of Southfield is 70.3% African American, 24.9% White, 1.7% Asian, and 1.3% Hispanic (2010 Census).
Southfield is mainly an African American city, but unlike Detroit, it has remained middle class. Since 2011, a large number of African Americans from Detroit have moved to Southfield, which in turn caused anger among Southfield's middle class African Americans. Southfield is a major commercial and business center for Metro Detroit. Most of the jobs in Southfield are a mix of both white-collar and blue-collar jobs; most residents are professionals, managers, and sales and office workers. Today there are more than 100 Fortune 500 companies and 9,000 businesses are located in Southfield. When it comes to education, the city has a nationally recognized public school district and is home to eight colleges. Southfield doesn't have many historical places to visit, however it does have over 700 acres of parkland. Some of the best parks in the city include Bauervic Woods Park, Pebble Creek Park, Beech Woods Park, and Carpenter Lake Nature Preserve.
Pontiac is the county seat of Oakland County in Michigan and is located in Metro Detroit. The city was named after Pontiac, the Ottawa Indian war chief. Founded on the Clinton River, Pontiac was incorporated as a city in 1861. During the 1920s and 1930s, Pontiac made its name as a major player in the automotive industry. Pontiac grew in terms of population and size as thousands of autoworkers moved to the city to work in the General Motors automobile manufacturing plants. Today Pontiac has a population of 59,515 and the racial makeup of the city is 52.1% African American, 34.4% White, 16.5% Hispanic, and 2.3% Asian (2010 Census). With a high crime rate, Pontiac is not a safe city to reside in or visit. When it comes to culture, the city was known for the Arts, Beats and Eats Festival, however the festival moved to a different city in 2010. Every year Pontiac participates in the Woodward Dream Cruise, an event honoring Woodward's hot-rod history. Pontiac is also known for its two nationally famous haunted houses: The Realm of Darkness and Erebus.
Major Cities In Area Code 947
Troy
Southfield
Rochester Hills
Pontiac
Royal Oak
Royal Oak is a city in Oakland County in Michigan and is a suburb of Detroit. It was incorporated as a city in 1921. In the 1920s, Father Charles Coughlin was the founding pastor of the Shrine of the Little Flower. In the late 1990s and early 2000s, the downtown area turned into an entertainment and nightlife destination. Today Royal Oak has a population of 57,236 and the racial makeup of the city is 90.7% White, 4.3% African American, 2.4% Asian, and 2.3% Hispanic (2010 Census). Royal Oak has a below average crime rate, making it one of Michigan's safest cities. The main tourist attractions in the city are the Detroit Zoo and the Mark Ridley's Comedy Club, where Tim Allen and Dave Coulier got their start. The downtown area is full of condominiums and lofts and nightlife venues such as the Royal Oak Music Theatre and the Landmark Main Art Theatre.


All Michigan Area Codes By Number