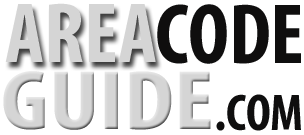 Area Code 551
Where Is Area Code 551?
Updated: January 26th 2021

Area code 551 covers the area of most of Bergen County and Hudson County in New Jersey. Area code 551 was put into service in 2001 and was created as an overlay of area code 201.
North Bergen Township is a township in Hudson County in New Jersey. North Bergen is considered to be one of the hilliest municipalities in the United States because it is situated on The Palisades. In 1843, the New Jersey Legislature incorporated North Bergen as a township. North Bergen has a population of 60,773 and the racial makeup of the township is 68.40% Hispanic, 66.98% White, 6.55% Asian, and 4.04% African American (2010 Census). With a low crime rate, North Bergen is a great place to reside in. Home to seven cemeteries, North Bergen has more cemeteries than any other town in Hudson County. Retail districts can be found along Bergenline Avenue and Tonnelle Avenue. Sections of North Bergen are part of an urban enterprise zone; businesses in this zone are free of certain taxes and restrictions.
Hoboken is a city in Hudson County in New Jersey and is part of the New York metropolitan area. Hoboken is home to the Hoboken Terminal, a major transportation hub for the New York metropolitan area. Hoboken's location on the Hudson Waterfront has made it an integral part of the Port of New York and New Jersey. Going back in history, Henry Hudson was the first European to lay claim to the area in 1609. Shortly after it became part of New Netherland. Several people attempted to settle the area but their attempts were fruitless. In 1674, the area became part of East Jersey and Hoboken was created. In 1784, Colonel John Stevens bought Hoboken at an auction. During the early 19th century, Colonel John Stevens created the world's first commercial steam ferry and he also built a steam locomotive. In 1832, Sybil's Cave opened and was thought to contain water with medicinal powers. In 1846, Hoboken was home to the first officially recorded game of baseball. Hoboken was originally formed as a township in 1849 and then incorporated as a city in 1855. In 1870, the Stevens Institute of Technology, the nation's first mechanical engineering college, was founded. During the mid 19th century to the mid 20th century, the waterfront powered Hoboken's economy and defined the city as a quintessential port town. In 2012, Hurricane Sandy flooded half the city and caused $100 million in damages.
Hoboken has a population of 50,005 and the racial makeup of the city is 82.24% White, 15.20% Hispanic, 7.12% Asian, and 3.53% African American (2010 Census). Hoboken is a fairly safe city to reside in.
The economy is centered on the Hoboken Terminal and the Stevens Institute of Technology. An estimated 56% of working residents use public transportation to and from work everyday. Some of the most popular parks in the city include Church Square Park, Columbus Park, Elysian Park, and Stevens Park. The Hudson River Waterfront Walkway is an ongoing and incomplete promenade along the Hudson River. There is only one museum in the city, the Hoboken Historical Museum. Annual events in the city include the Frank Sinatra Idol Contest, the Hoboken Comedy Festival, the Hoboken International Film Festival, the Hoboken Italian Festival, and the Hoboken Arts and Music Festival.
Major Cities In Area Code 551
Jersey City
Union City
North Bergen Township
Hoboken
Hackensack
Hackensack is a city in New Jersey and is the county seat of Bergen County. Hackensack is an inner suburb of New York City; the New York City skyline can be viewed from a number of locations in Hackensack. Hackensack has a population of 43,010 and the racial makeup of the city is 46.67% White, 35.31% Hispanic, 24.44% African American, and 10.30% Asian (2010 Census). With a low crime rate, Hackensack is a great city to reside in. The Metropolitan Campus of Fairleigh Dickinson University is located partially in Hackensack. The Shops at Riverside is an upscale shopping center that attracts many upper income shoppers from Manhattan and Northern Bergen County. The New Jersey Naval Museum is devoted to New Jersey's navy heritage and naval history; the highlight of the museum is the World War II submarine USS Ling. The Hackensack Cultural Arts Center is the leading theater arts institution in the city.


All New Jersey Area Codes By Number